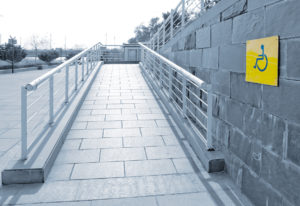 In response to the Accessibility for Manitobans Act (AMA), which will implement its fourth accessibility standard in 2023, the University of Manitoba (U of M) is planning to revisit its on-campus accessibility measures. The school has arranged for Adaptability Canada to conduct an audit of its built environment, assessing the Fort Garry and Bannatyne campuses and William Norrie Centre for barriers.
Working with the university's Physical Plant–Architectural and Engineering Services, the corporation will audit the interiors and exteriors of over 100 university buildings, comprising more than 560,000 m2 (6 million sf) of space. The data it gathers and reviews will be used to determine what recommendations the school should follow to improve accessibility. The audit begins this month and will conclude in October.
"It is a pleasure working with an organization like the U of M, which is committed to delivering high levels of accessibility to students, staff, and community members using the facilities," said Jeff Wilson, founder of Adaptability Canada.
To keep students informed, the school is also running an Accessibility Audit Workshop each week until September 27. Alternating between the two campuses, the workshop covers topics from AMA, helping identify the barriers to accessibility the audit is intended to reveal.