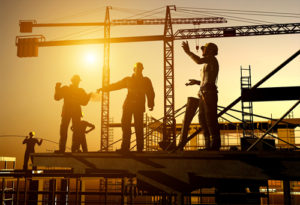 The Manitoba government has announced a new public health order to close all non-critical businesses from April 1 to April 14 due to the COVID-19 pandemic. However, construction has been deemed critical service in the province and is exempt from this order.
Under this order, businesses are exempt if they are engaged in construction work or services:
in the industrial, commercial, institutional, and residential sectors, including demolition services and expanding, renovating, converting, or repurposing existing spaces;
that are required to ensure safe and reliable operations of provincial and municipal, and infrastructure; and
supports environmental rehabilitation projects.
The Manitoba Building Trades and the Construction Labour Relations Association of Manitoba said the province has not provided clear instructions for trades to do their job safely while dealing with the COVID-19 pandemic, the Winnipeg Free Press reported.
The two associations released their own set of comprehensive guidelines to protect workers, their families, and the community from possible infection and illness. The document, which includes safety measures, will help Manitoba's contractors and workers keep their worksites as safe as possible.