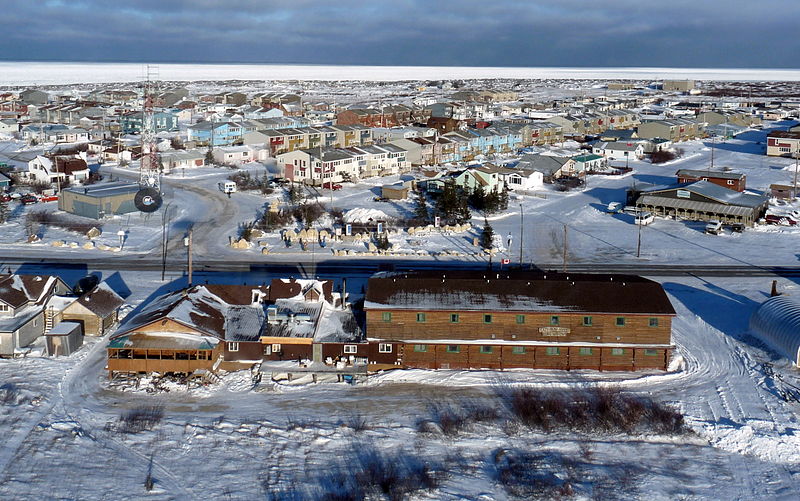 Earlier this month, Manitoba finance minister Cameron Friesen announced the province would fund significant repairs and other restoration work at the Churchill Town Centre Complex (CTCC) and its theatre. The 20,903-m2 (225,000-sf) complex houses most of the town's community amenities, including the school, hospital, library, child-care centre, and gymnasium.
"This centre is an important hub for Churchill residents and those from surrounding communities, providing everything from recreation activity to hospital and personal care," said Jeff Wharton, Manitoba's municipal relations minister. "Due to harsh weather conditions and storm damage, extensive maintenance is required to stabilize and protect the centre and ensure a clean and safe environment."
In addition to repairing the centre's roof, the construction will refurbish areas of the complex affected by mould and asbestos. These issues recently led to the temporary closure of the centre's theatre—a space used to host lectures, concerts, graduation ceremonies, community meetings, and presentations for tourists. The repairs will ensure improved safety, as well as reduce energy costs and lower ongoing maintenance requirements.
"Churchill is a unique and valuable asset, not only for Manitoba but to Canada as a whole," says Friesen. "We are pleased to invest in major repairs to the town centre complex and we will continue to stand with the community of Churchill during these challenging times."
Located on the west shore of Hudson Bay—roughly 110 km (68 mi) from the Nunavut border—the town is a popular tourist destination for spotting polar bears, beluga whales, and the Northern Lights.
The province will issue public tenders seeking bids to undertake projects. The CTCC's roof and theatre repairs are expected to be completed by the fall.
To read more, click here.