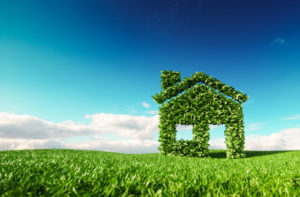 More than one-third of Canadian respondents to the World Green Building Trends 2018 study currently do the majority of their projects 'green'. It is the highest percentage in North America and fourth-highest worldwide.
The Dodge Data and Analytics study analyzed the global level of green building activity, the benefits of sustainable construction, the triggers most likely to spur further growth, and the challenges impeding it. According to 35 per cent of Canadian firms who participated in the survey, more than 60 per cent of their projects are green, and that is expected to rise to 48 per cent in 2021. A green building produces low amounts of greenhouse gases (GHG).
Client demands are the top trigger for green activity in Canada, and 61 per cent of respondents consider improved occupant health and well-being as the top reason for building green.
The report indicates investments in green building projects and retrofits are expected to produce business benefits. Majority of Canadian respondents expect to see cost savings of 15 per cent or more from green buildings after five years.
Among survey respondents, almost two-thirds who have conducted green retrofit or renovation projects can see operating costs decrease by at least six per cent within the next five years, and 44 per cent of building owners expect a new green building will see its value increase by more than five per cent over the value of a new non-green building.