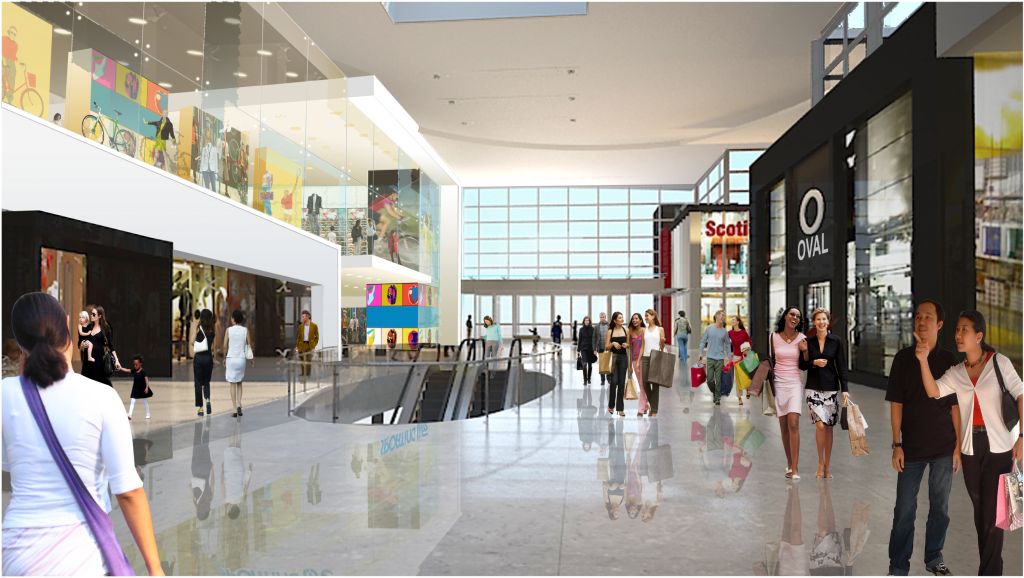 Toronto's Yorkdale mall is undergoing a $220-million expansion that includes more than 13,470.9 m2 (145,000 sf) of additional space, 40 stores, and more than 800 underground parking spaces.
Additionally, the food court will re-locate to the third floor level of the former Eatons store. It will offer double the seats, 14 new food vendors, and will reduce waste by 85 per cent with reusable tableware. A new patio and skylights will also be added. According to Anthony Casalanguida, Yorkdale's general manager, the food court will open April 2012.
Casalanguida told Construction Canada Online that Yorkdale started a comprehensive energy and environment management program that tracked its consumption levels in 2001. The centre made major progress in reducing energy consumption, but is working to do more.
In 2008, the mall was certified as a Go Green Plus building through Building Owners and Managers Association (BOMA). Wanting to stay committed to sustainable design, the mall will add a 6038.7-m2 (65,000-sf) green roof to reduce cooling costs, extend the roof's lifespan and reduce atmospheric heating. This growth will make Yorkdale eligible for Leadership in Energy and Environmental Design (LEED) Silver certification in the Commercial Interiors (CI) category.
"These new greening initiatives build on Yorkdale's leadership in sustainability," explained Casalanguida. "In 2009, Yorkdale saved 6,604,301 gal (25 million L) of water with a computerized rainwater and irrigation management system. As part of its redevelopment, Yorkdale will continue to collect, store, and utilize storm water for landscape irrigation. Between 2005 and 2009, Yorkdale reduced its carbon footprint by 2973 metric tonnes—equivalent to taking 545 mid-size cars off the road."
Construction began last month and is expected to be complete by November 2012.