Major flood protection infrastructure now complete in Manitoba
April 25, 2014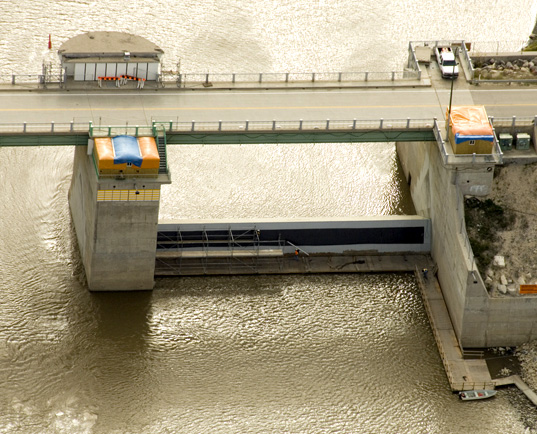 Manitoba has completed its $627-million Red River Floodway Expansion Project, improving flood protection for residents of Winnipeg, West, and East St. Paul.
Construction began by Manitoba Floodway Authority (MFA) in 2005, and the main milestone was reached in 2009 when it was determined to have provided one-in-700-year flood protection. The project serves more than 450,000 people, 140,000 homes, and 8000 businesses in the province.
The infrastructure operates by diverting a portion of the Red River floodwaters around Winnipeg, through the channel south of city, and back to the river. The undertaking increased the channel's capacity from 1700 to 4000 m3 (60,000 to 140,000 cf) of water per second. The width of the floodway ranged between 215 and 305 m (705 and 1000 ft), and the expansion saw it increase by up to 60 m (196 ft). Approximately 21 million m3 (741 million cf) of earth was excavated from the floodway channel during construction.
The inlet control structure regulates the division of water flow between the floodway and the Red River. The improvements to this part of the project will extend the overall structure's life, as well as improve operation and reliability. The original stainless steel hydraulic cylinders used to raise the gate were installed 40 years ago, but have now been replaced with 26.5-m (87-ft) ceramic-coated cylinders. This particular construction can only take place between November and March when the floodway is not operating.
Eight highway and railway bridges were replaced, including:
Canadian Pacific (CP) Emerson Railway Bridge: replaced with a new structure nearly 34 m (112 ft) longer and 2.5 m (8.3 ft) higher than the former;
Provincial Trunk Highway (PTH) 59 South Highway Bridge: two existing north and southbound bridge structures replaced, and Prairie Grove Road relocated higher to ensure it remains above floodwater levels;
Trans-Canada Highway Bridge: new bridge structures address safety improvements including an acceleration (eastbound) and deceleration (westbound) lane; and
PTH 44 Highway Bridge: replacement structure also included safety improvements such as intersection improvements at the north end of the interchange and paved shoulders.
The outlet control structure was also expanded. Important erosion protection measures, including chute and baffle blocks, were built on the downstream end of the outlet to further reduce the speed of water re-entering the Red River. These improvements will maintain the speed of water passing through the outlet to pre-expansion flow.
Since the work came in at $38 million under budget, eight additional communities will be assisted in flood management with the completion of two projects. One project will convert temporary community flood protection into permanent infrastructure. The second undertaking will improve existing flood protection in the city of Brandon.
"We are very pleased to be able to deliver the floodway project under budget," said MFA's CEO Ernie Gilroy. "This multi-year project was a massive undertaking with many challenges most notably ensuring the floodway was 'flood ready' each and every spring. We thank everyone involved in the project from the general public, floodway workers, contractors, engineering consultants, regulators, non-governmental organizations, municipal leaders, and the Governments of Canada and Manitoba."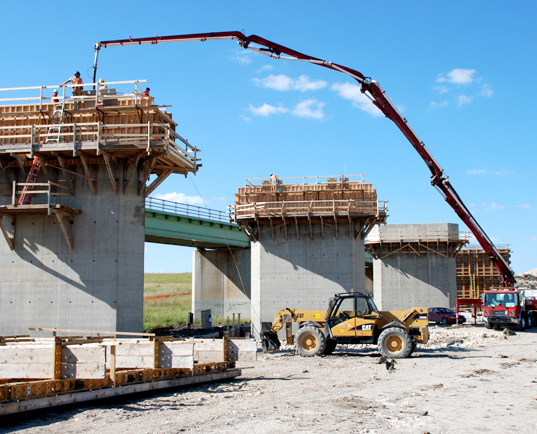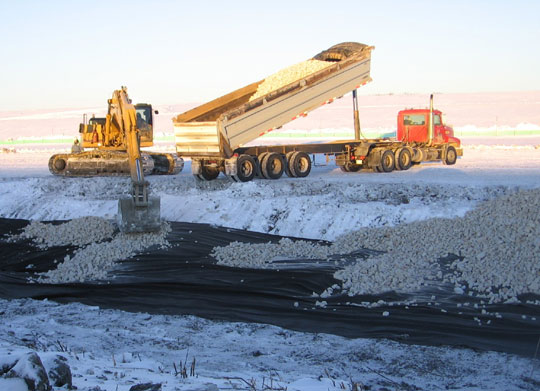 Endnotes:
[Image]: http://www.constructioncanada.net/wp-content/uploads/2014/04/inlet.jpg
[Image]: http://www.constructioncanada.net/wp-content/uploads/2014/04/cp_emerson_railway_bridge.jpg
[Image]: http://www.constructioncanada.net/wp-content/uploads/2014/04/excavation.jpg
Source URL: https://www.constructioncanada.net/major-flood-protection-infrastructure-now-complete-in-manitoba-2/
---