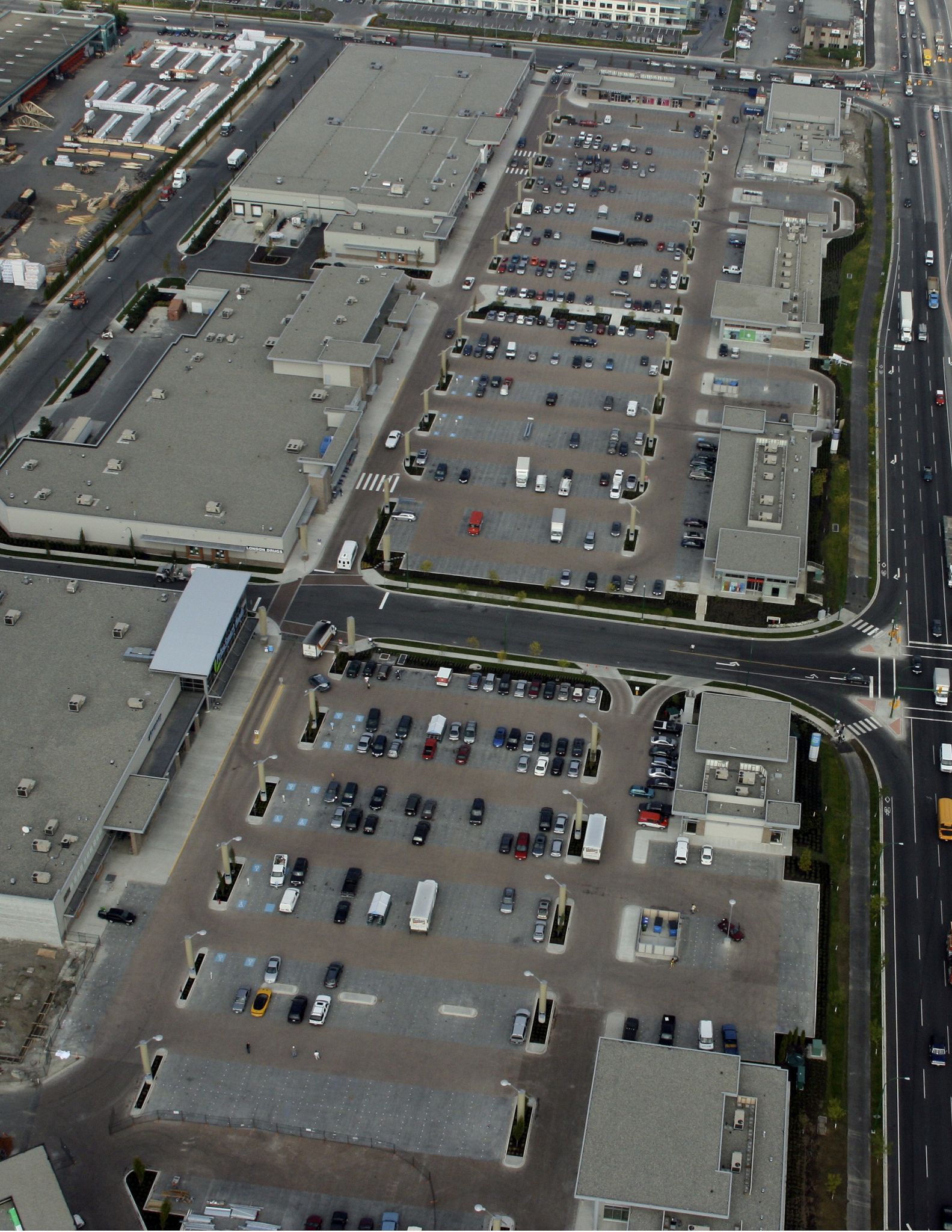 A good example of a permeable interlocking concrete pavement (PICP) can be found at the Marine Way Market in Burnaby, B.C. The pavement consists of approximately 35,000 m2 (376,737 sf) of PICP.
Due to the site's size, a stormwater detention pond was not an option. Instead, all stormwater falling on the roofs and pavement flows into the narrow, stone-filled joints between the pavers. The open-graded stone base and subbase detain and filter runoff before being released at lower discharge rates into the storm drain system. Since the entire parking surface is one giant drainage inlet, there are no catch basins on the site.
The pavement structure consist of 300 mm (12 in.) of ASTM No. 2 aggregate subbase, 100 mm (4 in.) of ASTM No. 57 aggregate base, 50 mm (2 in.) of ASTM No. 8 aggregate bedding course, with 80-mm (3 in.) thick permeable interlocking concrete pavers with the joints filled with an ASTM No. 9 aggregate.* This provides storage for 3625 m3 (128,015 cf) of stormwater. The screeding of the bedding material, placing the pavers and permeable jointing material, sweeping, and compaction was completed at a rate of 600 m2 (6458 sf) daily.
* Per ASTM D488, Standard Classification for Sizes of Aggregate for Road and Bridge Construction.
To read the full article, click here.
To read about pervious concrete for the Evergreen Brickworks, click here.

Control the content you see on ConstructionCanada.net!
Learn More.