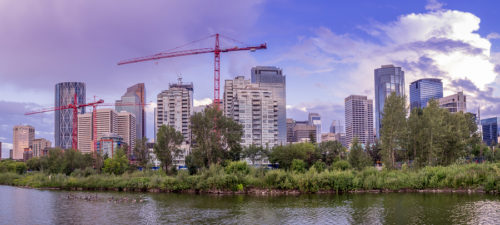 The Alberta Construction Association is looking for assistance with developing and updating trade definitions, and aligning them with resources like MasterFormat and UniFormat.
CSC past-president Keith Robinson, FCSC, FCSI, RSW, LEED AP, is the CSC Edmonton Chapter representative providing support for the initiative.
"The Alberta Construction Trade Definitions are a resurrection of the trade definitions that used to form a part of the construction tendering system, updated to reflect the corresponding increase in granularity within the trade contractor community," he explains. "This is a real collaborative effort, with the goal over the next couple of years of expanding from the primary UniFormat and MasterFormat classifications to the secondary and tertiary related requirements to build a better 3D—potentially 4D and 5D—map of specification structure as an aid to describing complete work results for all project types."
The goal is to provide a more accurate map for preparation of construction specifications that address not only the trades, but also the gaps between the existing definitions allowing for better co-ordination by the prime contractor. MasterFormat has already helped in the identification of trade relationships through organization of related requirements. The exercise is not intended to create a "trade scope," Robinson explains, but rather to provide specifiers with information that allows for improved document co-ordination.
Information is being presented in UniFormat to reflect the elemental approach used in trade definitions, and then binding MasterFormat numbers and titles to the elements. There is a direct correlation between the two resources, essentially building one-to-many relationships and helping design/construction professionals visualize how the specification can help them in project delivery and coordination.
According to Robinson, the initiative is about one-third complete and is targeting completion early in the new year, with publication of the 2018 Update, Alberta Construction Trade Definitions aiming for March. He is looking for volunteers to make the workflow easier. Robinson will provide a short training session, and then anticipates about six to eight hours of actual work effort from each person to complete the various assignments.
"This is the potential to make significant gains in co-ordination between specifications and project deliverables—taking into account trade activities, but staying away from specifying actual scope," Robinson says. "The granularity of the construction community these days makes identifying components for a fully inclusive specifications much more difficult than it has been in the past."
A downloadable version is available at www.tradedefinitions.com for anyone needing additional information. Those interested in volunteering can contact Robinson at krobinson@dialogdesign.ca.