'Living infrastructure' declaration looking for signatures
June 5, 2013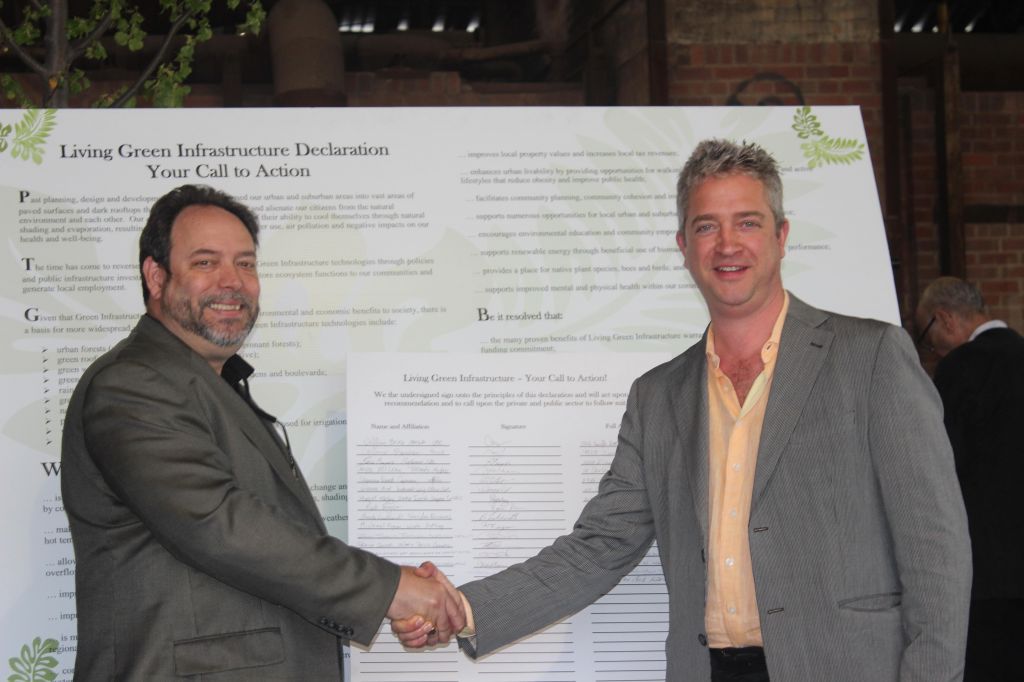 Sustainable building supporters have come together to develop an online Living Green Infrastructure Declaration, urging developers to plan environmentally responsible buildings and communities.
Organizations involved in the initiative include:
Green Roofs for Healthy Cities (GRHC);
Local Enhancement and Appreciation of Forests (LEAF);
Ontario Parks Association (OPA);
Toronto and Region Conservation Authority (TRCA); and
Landscape Ontario.
The infrastructure encouraged in the declaration focuses on 'living' elements such as urban forests, vegetated roofs and walls, engineered wetlands, and water-harvesting technologies. The economic and sustainable benefits of these features are highlighted, as well as the esthetic aspect for designers.
Once a considerable amount of signatures have been collected, the document will be presented to North American policy-makers, planners, and developers.
An event, Grey to Green, was held on May 21 to encourage individuals and organizations to sign the declaration.
"We had a wide range of individuals and organizations sign onto the declaration at Grey to Green," GRHC's Steven Peck told Construction Canada Online. "The declaration is meant to draw attention to the lack of policies and funding for green infrastructure in our communities and the growing green infrastructure deficit, as urban forests shrink in the face of disease and neglect."
Click here to view and sign the declaration online.
Endnotes:
[Image]: http://www.constructioncanada.net/wp-content/uploads/2014/06/JBSWPdeclaration.jpg
Source URL: https://www.constructioncanada.net/living-infrastructure-declaration-looking-for-signatures/
---