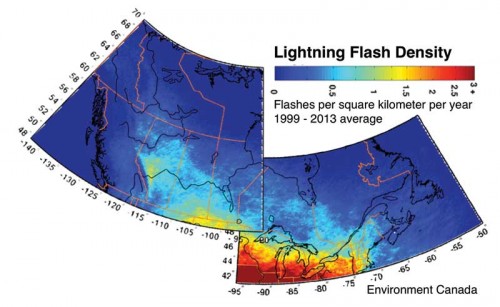 4. Architectural considerations
Lightning protection is an intrinsic part of a high performance building envelope that mediates between the building's contents and the powerful forces of nature. Not only is an LPS connected to the roof and walls, but it also figures into the vital interface where the façade meets the roof.
Technically, lightning protection systems have to keep pace with new architectural styles and innovative features—such as earth-covered roofs, rainscreen cladding, and rooftop photovoltaic (PV) collectors—and new strategies are emerging for special facilities such as stadia. (Refer to Joel Kratz and Erik Noble's article, "Lightning Safety and Large Stadiums," in the Bulletin of the American Meteorological Society from September 2006. Find it at www.journals.ametsoc.org/doi/pdf/10.1175/BAMS-87-9-1187)
Esthetically, a building owner or designer may be concerned with the visual impact of lightning protection. This concern is understandable as buildings with carelessly placed or poorly maintained lightning protection components distract from the structure's appearance. The same can be said for anything inelegantly mounted on a building.
However, lightning protection systems can be nearly invisible from normal vantage points and can be installed on most buildings without diminishing the architect's esthetic vision.
Air terminals are typically slender, short rods that seem to disappear against the sky—especially when installed at the high points of a roof or set back the code-permitted distance from roof edges. While codes specify maximum spacing, air terminals can be set at closer centres to align with building elements.
Creative expression can be given to air terminals as decorative finials in a variety of historical styles or as ornamental glass balls. Additionally, customized air terminals can be built into sculptures or decorative elements and disguised as pennants, spires, or classical acroteria.
At the other end of the conspicuity spectrum, vertical air terminals can be eliminated altogether. Handrails, snow rails, equipment screens, shade canopies, and other building elements can do double duty as strike termination devices if fabricated from metal at least 4.8 mm (3/16 in.) thick and installed with electrical continuity. This technique is increasingly being used in the glass railing systems around rooftop decks, pools, and terraces in highrise buildings. (Strike terminations such as these might be specified in Divisions 05 [metal fabrications], 07 [flashings and roof specialties], 08 [curtain walls], or 12 [sculpture], and require careful co-ordination.)
Down conductors are usually placed inside of new construction. However, with adequate planning, concealed conductors can also be installed inside existing buildings. At a recently retrofitted museum, rooftop conductors entered the building through abandoned roof vents and were bonded to existing structural steel columns connected to ground electrodes; the interior finishes required only minor patching.
When conductors run on exterior surfaces, they should be placed with sensitivity to the architectural design. For example, conductors can run down the 'back' side of chimneys, along building edges, behind downspouts, and should be located away from main entrances. Conductors (but not air terminals) can also be painted to match adjacent materials.
5. Specifying and operations
Designers of complex projects may benefit by obtaining guidance from a qualified lightning protection system designer at the early stages of project design. The system designer can be hired by the building owner or architect/engineer (A/E) as a consultant. In this case, detailed lightning protection drawings and specifications are issued as part of the project's contract documents.
For most projects however, an A/E can prepare a performance specification that delegates the detailed lightning protection design to the contractor. The lightning protection design is then prepared by a qualified individual working for the contractor or sub-contractor. The design documents should state the design complies with specified quality assurance (QA) requirements, be signed by a system designer, and submitted to an A/E as required in project specifications.
With delegated design, the drawings and specifications that are prepared by the project's A/E do not need to size, detail, or locate lightning protection components or repeat requirements found in the standards. When required, however, contract documents should include optional requirements that affect project esthetics, performance, administration, and co-ordination.
After construction, the building owner or manager should inspect the lightning protection system at regular intervals to ensure visible components are intact and securely mounted. UL inspection certificates expire after three years; a qualified inspector should then be hired to test the system and make necessary repairs so the certification can be renewed.
While damage can occur from vandalism, abuse, or damage to the underlying structure, most problems with LPS are due to building changes. For example, problems can occur when a new pump is installed and not properly bonded to the lightning protection system, or if an air terminal is dislodged during rooftop HVAC maintenance. Building operations staff should be trained to respect its lightning protection systems and appropriate clauses should be included in contracts with vendors working on the building. Some building owners have maintenance agreements with certified installers to be on call.
Reroofing also requires attention. The owner should be consulted before disabling lightning protection in case special procedures are required or the work schedule needs to be adjusted to maintain critical protection. In some instances, existing lightning protection components can be reused if they are determined by a qualified system designer to be in satisfactory condition. Modifications to the lightning protection work should be performed by a qualified lightning protection installer.
Conclusion
The duration of a lightning strike is about 30 microseconds. Fortunately, a properly designed, installed, and maintained lightning protection system can last for the life of a structure. (These authors are certified by the Lightning Safety Alliance to present its continuing education course, "LSA101–Lightning Protection Basics 101." Visit www.lightningsafetyalliance.com/education.html for more information.)
By observing these guidelines, building owners and the public can enjoy peace of mind knowing lightning protection systems "stand on guard for thee." (For assistance with this article, the authors wish to thank Scott Simpson of Simpson Lightning Rod [Rockwood, Ont.], Dave Cliff of Dominion Lightning Rod Co. [Dundas, Ont.], Jason Tysick of Burchell Lightning Protection Ltd. [Perth, Ont.], and Simon Larter of Dobbyn Lightning Protection [Calgary].)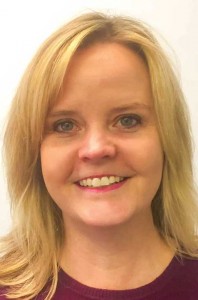 Jennifer A. Morgan, CSI, is an officer of East Coast Lightning Equipment Inc., a UL-listed manufacturer of lightning protection components, and an officer of the Lightning Safety Alliance. She can be reached via www.ecle.biz.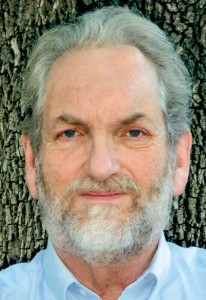 Michael Chusid, RA, FCSI, CCS, is an authority on building materials and a consultant to building product manufacturers specializing in product innovation and marketing. He can be reached via www.buildingproduct.guru.

Control the content you see on ConstructionCanada.net!
Learn More.