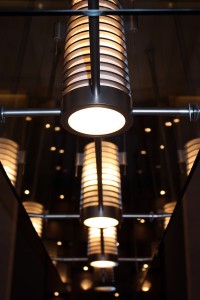 A global association is continuing its work in developing a certification in architectural lighting design.
The International Association of Lighting Designers (IALD) surveyed building/design industry practitioners in 36 countries, seeking guidance on the accuracy of its proposed "seven domains of professional practice:"
Goals and Outcomes (satisfying project requirements and design intent);
Collaboration (interaction with other disciplines by serving as an integral member of the team);
Ingenuity (contribution of ideas demonstrating innovation, creativity, originality, imagination, or resourcefulness);
Synthesis (integration of the technical and esthetic elements of lighting with space and form);
Science (demonstration of how light interacts with people, materials, and building systems by applying the principles of light to meet relevant technical criteria);
Stewardship (response to known and potential social and environmental impact by designing solutions that avoid or minimize harm, discomfort, and waste); and
Human Experience (design of lighting solutions that positively affect people).
The results showed lighting professionals feel these domains reflect their practice (average rating 4.1 out of 5) and are important to the profession (average rating 4.66).
"The level of interest and participation from members of the design/build community worldwide surpassed our greatest expectations," said David Becker, chair of IALD's Credentialing Task Force. "We received the critical mass of responses necessary to validate the domains of practice we have established after two years of research."
The task force is now conducting a pilot study to test the assessment process for an evidence-based certification for architectural lighting designers based on these domains of practice.
For more information, visit the IALD microsite.