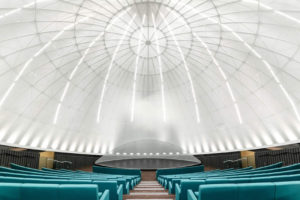 Transdisciplinary design firm Lemay has announced that Lemay + Toker, its Western presence in Canada, will now be recognized as Lemay, unifying the firm's nation-wide brand.
The revision to the name ensures strategic alignment with Lemay's transformation over the past few years, simplifying its regional operations, and sharing tools and processes to provide their national clients with more clarity and seamless collaboration, the firm said in a press release.
"As one unified team, we will continue to combine our creative efforts to reflect our shared values, achieve our common goals, and display even more agility within our firm," said Louis T. Lemay, president.
Eric Toker and Dedre Toker, founders of Toker + Associates and senior partners at Lemay + Toker following the 2017 merger, are retiring after 17 years. Grace Coulter Sherlock and Laura Grandan have been named regional directors in the West. Previously, they were associates at Lemay + Toker.
Coulter Sherlock is an associate and project architect with experience working with municipalities on collaborative urban design projects. She is a recipient of the American Institute of Architects (AIA) Certificate of Merit and a Royal Architectural Institute of Canada (RAIC) Honour Roll Certificate. With a holistic approach to design, she integrates architecture and planning, demonstrating Lemay's transdiciplinary approach. She also serves on Lemay's Design Leadership Team, spearheading design initiatives across all regions.
Grandan leads the contract administration team and brings experience from support of design intent through to construction. She provides expertise in constructability solutions, project management, and risk mitigation strategies.