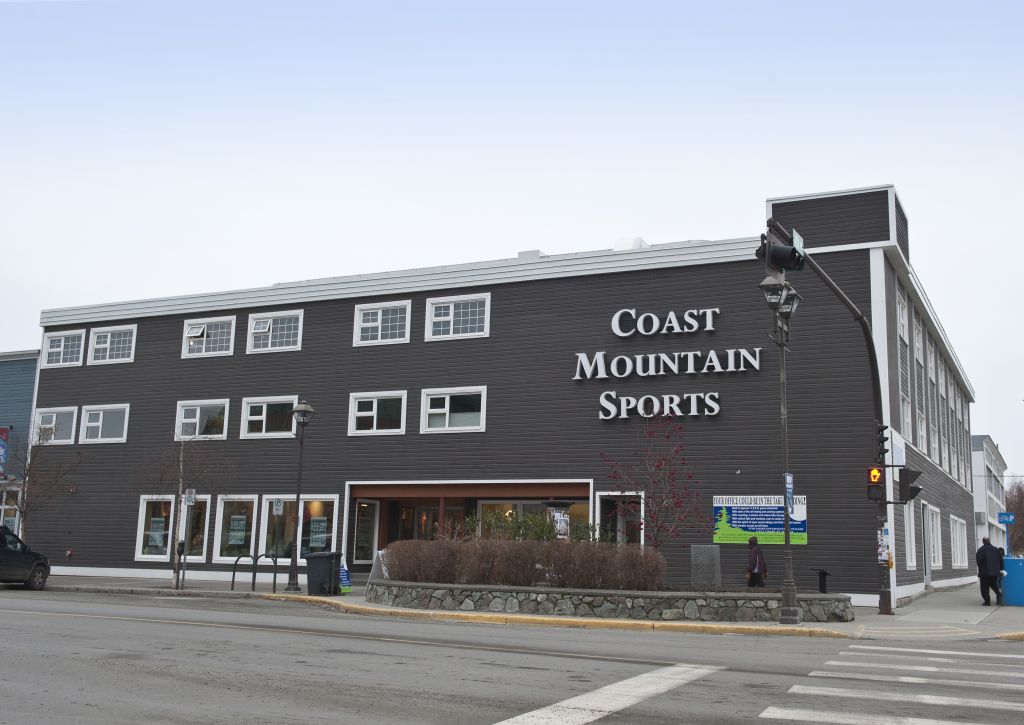 A former hotel has been renovated to become an outdoor sporting store, and the Yukon's first Leadership in Energy and Environmental Design (LEED)-certified building.
"This is very exciting for sustainable building and design in the Yukon," said Craig Hougen, owner of Taku Inn. "The climate in Canada's North makes it a challenge to achieve LEED certification, so we are very proud of our Whitehorse team for achieving these results."
Renovations to the 1940s Taku Inn transformed it into an efficient and sustainable building for Coast Mountain Sports. Designers FSC Architects and Engineers committed to recycling, maintained air quality, and used low-flow plumbing to achieve LEED certification.
"Due to its prominent downtown location and its imprint on the Whitehorse landscape, it was necessary to maintain the character of this historical building while responsibly upgrading the building systems," John Berg, senior associate architect at Stantec (consultants on the project) told Construction Canada Online. "Designers worked to maintain as much of the existing building as possible, while retrofitting it for modern use."
Floors were structurally upgraded and insulated with mineral wool. Exterior walls were increased in width to allow more insulation and thermal comfort. All windows are triple-glazed, low-emissivity (low-e) to maximize the insulation value.
The heating and cooling system combined with independently controlled heat pumps supplies heat and fresh air. Since air quality was a priority during construction, an indoor air quality (IAQ) plan was implemented to protect ducting and materials from contaminants. Low-volatile organic compound (VOC) paints, adhesives, carpeting, and plastic laminates also help maintain a healthy environment. Water is reduced through low-flow faucets, toilets, and showerheads.