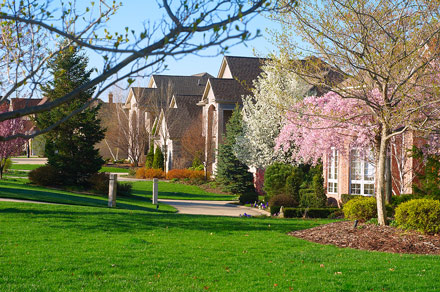 Canadian project teams seeking certification under the Leadership in Energy and Environmental Design (LEED) program for neighbourhood development now have a special route to follow.
Created by the U.S. Green Building Council (USGBC), LEED for Neighbourhood Development (ND) 2009 assesses sustainable communities, awarding points for elements such as walkability and public space. Now, Canada Green Building Council (CaGBC) has finalized country-specific Alternative Compliance Paths (ACPs) for projects on this side of the border. Available to the public online, they address sections of the original rating system that have standards or wording specific to the United States.
Dan Leeming, co-chair of the Canadian LEED-ND Core Committee (and a principal at Toronto's The Planning Partnership), said these new ACPs increase Canada's accessibility to a rating system that will define the future of green building.
"LEED-ND provides a thorough set of benchmarks through a sustainability program that encourages a means of considering other current issues such as public health promotion, high quality urban design, food security accessibility, providing for an aging society, as well as increasing housing choices," he said. "The inter-related nature of these issues allows concurrent improvements on multiple levels and in many different areas of concerns."
There are currently eight Canadian LEED 2009 ND projects underway across the country.