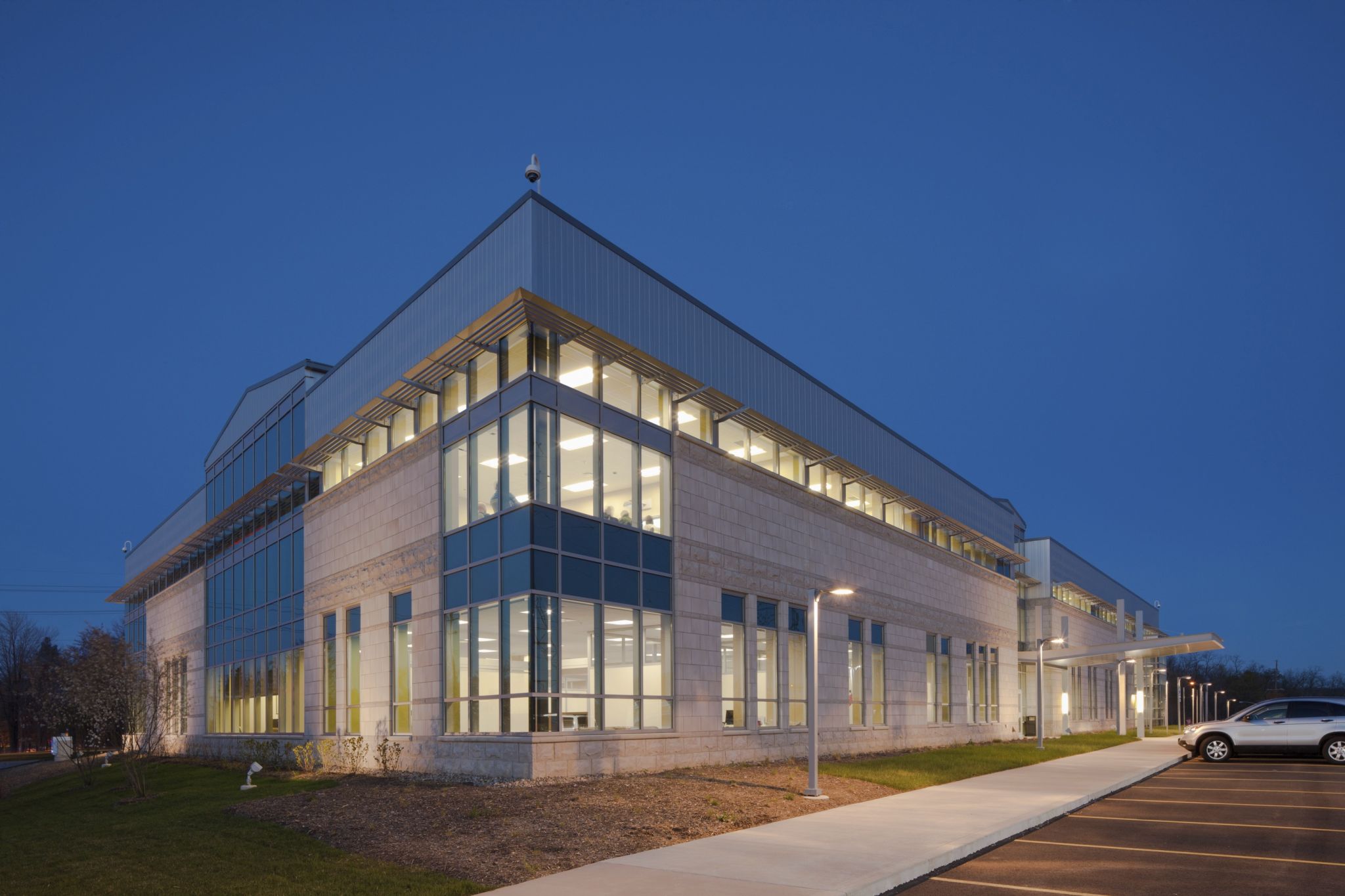 By Tim Hogan
One simple approach to helping an educational facility reduce costs and energy consumption, while still meeting the needs of evolving technology, is to enhance the building's lighting systems. In addition to schools working to improve the learning environment and keep costs to a minimum, classrooms now need to be multi-functional to support an integrated teaching approach.
Many schools are using collaborative learning strategies (e.g. group work or multi-disciplinary learning) indoor and outdoor components (e.g. student or rooftop gardens) and more technology during lessons—such as video projectors, tablet computers, and smart boards—bringing the traditional blackboard to the brink of extinction.
The good news is the lighting industry has evolved along with the classroom, giving facility managers and specifiers numerous solutions to enhance the space and reduce electricity consumption.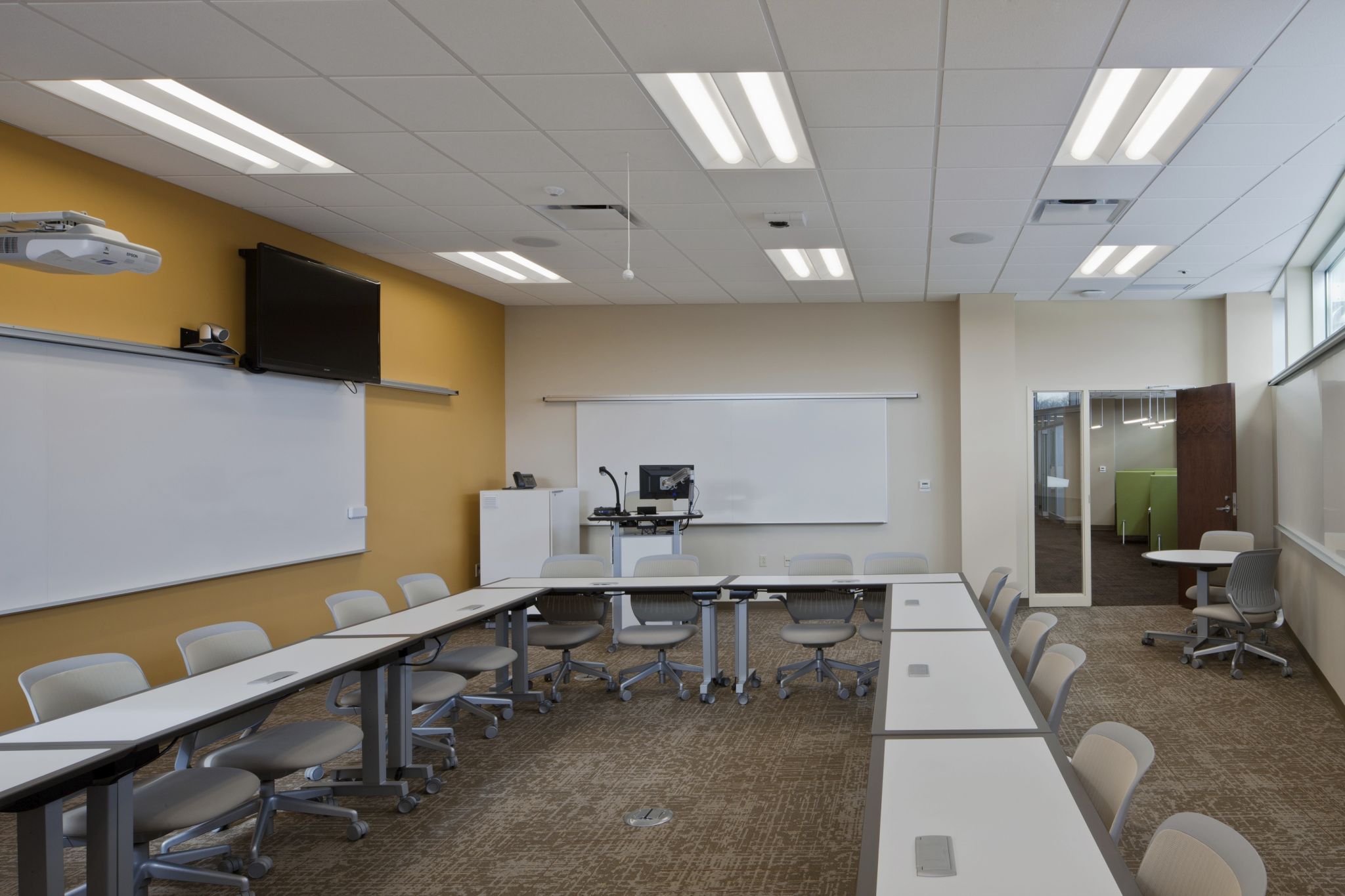 LED solutions
Light-emitting diode (LED) luminaires offer advantages over traditional lighting sources, with the most frequently cited being reduced energy consumption and longer life.1 However, some of the less obvious benefits—the flexibility and integration explored in this article—have a particularly positive effect on learning environments.
When designing new facilities, choosing LED sources expands lighting options, increases versatility of the space—with dimming, colour-tuning, and instant-on features—and expands options for remote monitoring and administration. Smart LED luminaires are equipped with controls and connectivity that unlock the maximum potential of LEDs.
Even reflecting and retrofit projects can benefit from LED lighting upgrades. In most cases, a facility can upgrade to LED luminaires with a one-for-one replacement strategy. With new luminaires, and the addition of wired or wireless smart controls, renovated structures can realize the same high-quality lighting as new construction.
In the case of buildings with hard ceilings or potential lead or asbestos issues, facility directors can upgrade their lighting without disturbing the ceiling plane. Retrofit kits enable installation of component parts into the housing of old fixtures, maintaining their integrity and delivering the appearance and efficiency of a modern fixture.
In all cases, with proper planning, institutions can upgrade their lighting in a phased approach that minimizes operational disruptions and maximizes benefits.
Daylighting
Schools can achieve greater efficiency by using natural daylighting, which delivers not only efficient illumination, but also a physiological and psychological connection to the outdoors. Skylights, windows, and tubular daylighting devices (TDDs) can capture, transport, and diffuse natural light into classrooms, reducing energy costs by lowering the amount of electric lighting needed during the day.
Daylight-harvesting can not only save a substantial amount of energy, but it can also positively influence student performance, explains CMTA Engineers' Zachary Schneider.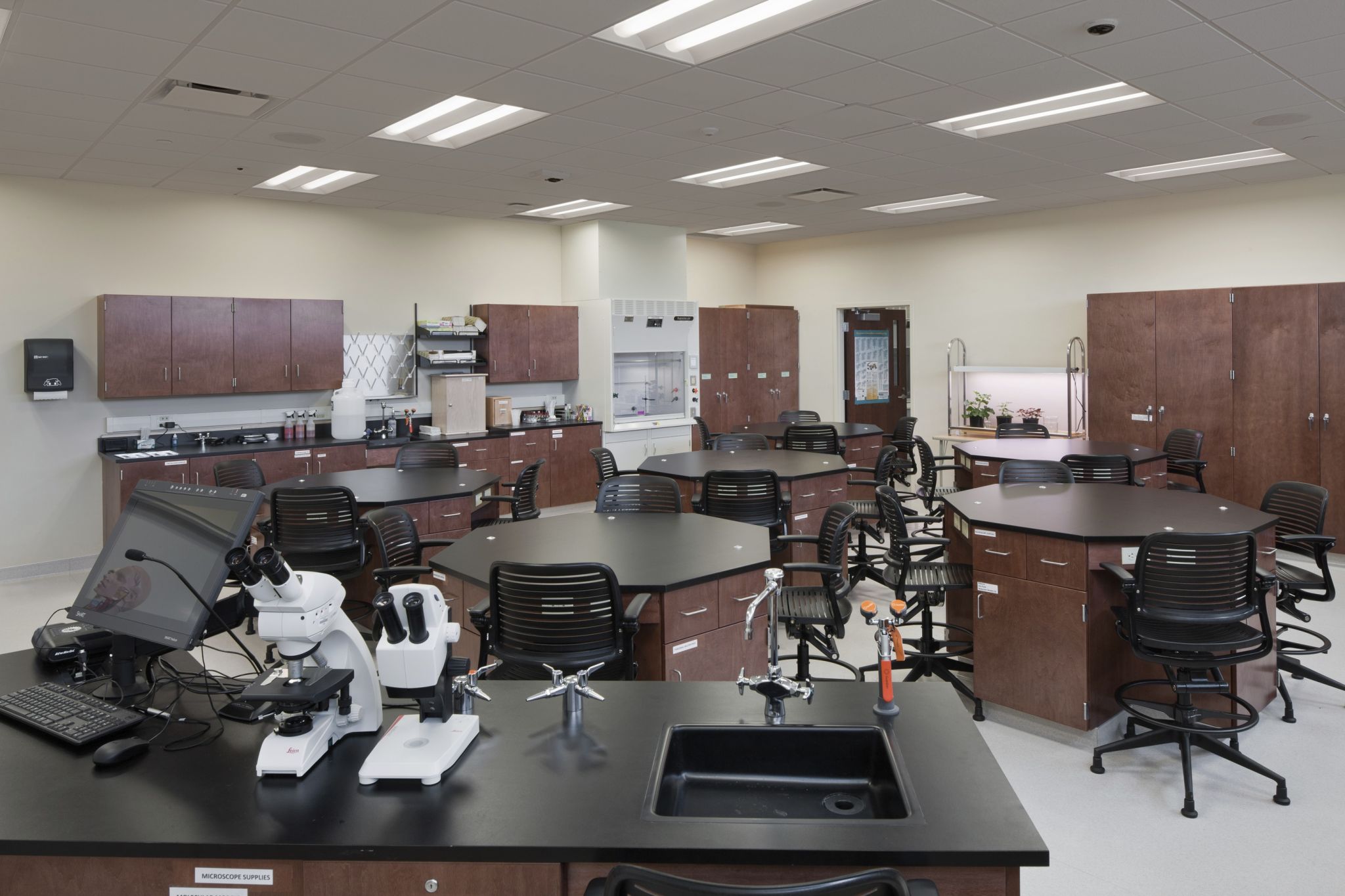 TDDs networked directly with controls and electric lighting are now emerging on the market. Advanced TDDs can even include baffles or louvres to enable the skylight's controls such as on/off, dimming, or balancing with electric lighting. With proper sensors and systems, TDDs and skylights can be controlled and enhance classroom technology such as audiovisual presentations.
Smart sensors and controls
Smart sensors and controls can help tailor lighting solutions to complement individual classroom needs. When integrated with lighting and daylighting, they keep the building illuminated appropriately for safety, allow for simple control of building illumination, and ultimately, provide for a better learning environment. Further, control systems extend the life of light fixtures by tracking energy usage, reducing maintenance time, and decreasing costs.
Dimming and turning lighting off actually produces a double benefit. First, lower light levels save energy. Secondly, reduced operational hours increase the luminaire life. Depending on the application, this dual advantage can save more the 50 per cent in energy costs and extend the luminaire's life upward of 20 years.
The controls offer various options for energy savings, specifically because of school schedules. When the systems are designed, the facility's operation sequence is evaluated to maximize energy savings with specific controls. For example, many schools do not require energy usage after 4 p.m., so everything can be shut off and an override provided for staff.
Lighting controls provide the ability to easily convert the classroom to support different types of learning. For example, school facilities might have elementary students in a classroom during the day and adults in the evening. Given recommended light levels for older occupants, it is important to have a system that works for both learning environments.
Case-in-point
Driven by new technologies and sustainability, lighting and controls systems continue to become increasingly sophisticated, but easier to operate. Both the lighting and ventilation systems can leverage the same controls and software systems. Although Lakeland Community College is located in Kirtland, Ohio, it still provides an example of how Canadian educational facilities can save when taking a digital approach to lighting.
Lakeland's Holden University Center needed a lighting solution for its new two-storey, 3716-m2 (40,000-sf) facility that would complement interconnected state-of-the-art technologies to create an advanced learning environment. After extensive application studies and consideration of the college's performance, efficiency, and control requirements, LEDs were specified.
A critical factor in achieving the college's priority objectives for performance and efficiency was the ability to introduce easy-to-use digital controls integrated into the luminaires. The controls were specified to solve several issues, including the need to adjust lighting levels in the classroom. The facility was also designed to easily implement different lighting 'scenes'—such as instructional, audiovisual, or study mode—for various classroom activities.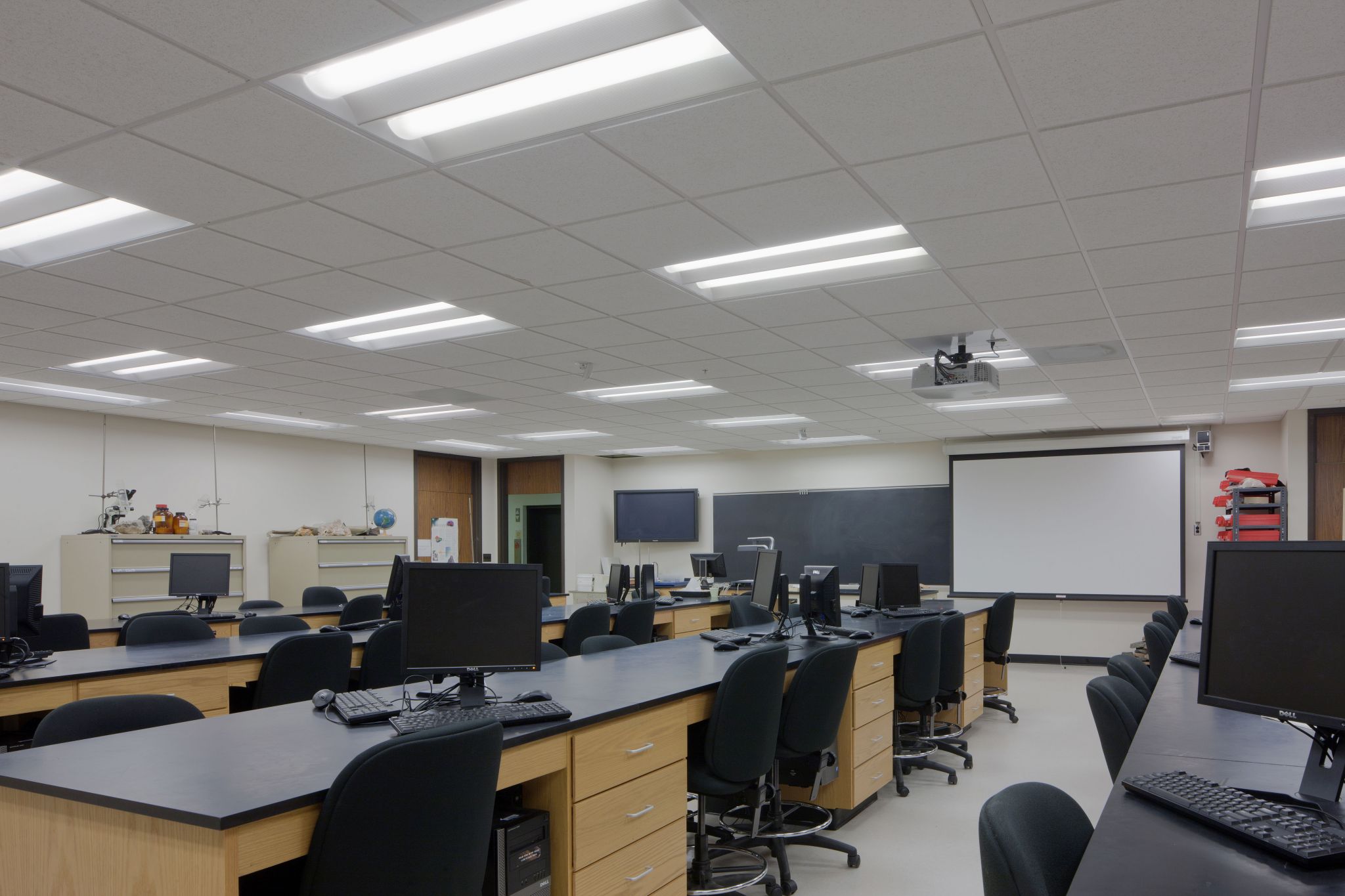 "We wanted to provide the ability to lower the foot-candle level on an as-needed basis, depending on how a room was being used," explains senior project designer Tony Bledsoe of Tec Inc., Engineering and Design.
Recommended foot-candle levels vary for different tasks. For example, visually intense activities such as reading and fine detail work may require 80 foot-candles, while the ambient levels should be as low as 10 to 15 foot-candles for audiovisual presentation mode.
One solution was to install a wall station at the door with an up/down/on/off lighting control switch (0–10V dimming). However, the lighting was then connected with the audiovisual control station in each classroom to make it easier for professors to manage all systems through a single control.
Occupancy sensors were also installed in each classroom. The network lighting controls communicate with the occupancy sensors, telling the building's automation system when a room is unoccupied, allowing the lighting and HVAC systems to reduce energy use.
The lighting power budget allowed 12.9 Watts per m2 (1.2 Watts per sf) average for this type of building. In this case, 7.42 Watts per m2 (0.689 Watts per sf) was achieved, due primarily to the lighting design featuring high-performance LED luminaires. With the anticipated use of lighting controls, the typical operating load is expected to be considerably less.
Integrated lighting delivers
When electric lighting, daylighting, and controls are integrated, a smart and simple lighting solution emerges to improve the learning environment and reduce operational expenses. Whether referring to library, music rooms, science labs, or student centres, an integrated electric lighting, daylighting, and controls system presents the opportunity to create a better learning environment and meet the needs of students, teachers, and the facility.
For example, Maryland's Towson University saw energy spending nearing $10 million annually. An estimated 25 to 40 per cent of that can be attributed to lighting. In the interest of achieving both environmental and budgetary goals, the university determined decreasing its energy consumption was imperative.
The university selected more than 15,000 high-performance fluorescent fixtures to replace the old fixtures in 610 x 610-mm (2 x 2-ft) and 610 x 1220-mm (4-ft) configurations for the campus-wide project, in addition to a number of retrofit kits. They also installed integrated controls, including occupancy sensors and photocell controls for daylighting to further reduce consumption.
"Even though we decreased the amount of lamps in most areas on campus from four to two with the new fixtures, we actually experienced improved foot-candle levels and achieved better light quality with fewer lamps," says Steve Kolb, the university's energy manager. "In most areas, we were able to reduce lighting energy by 50 per cent or more."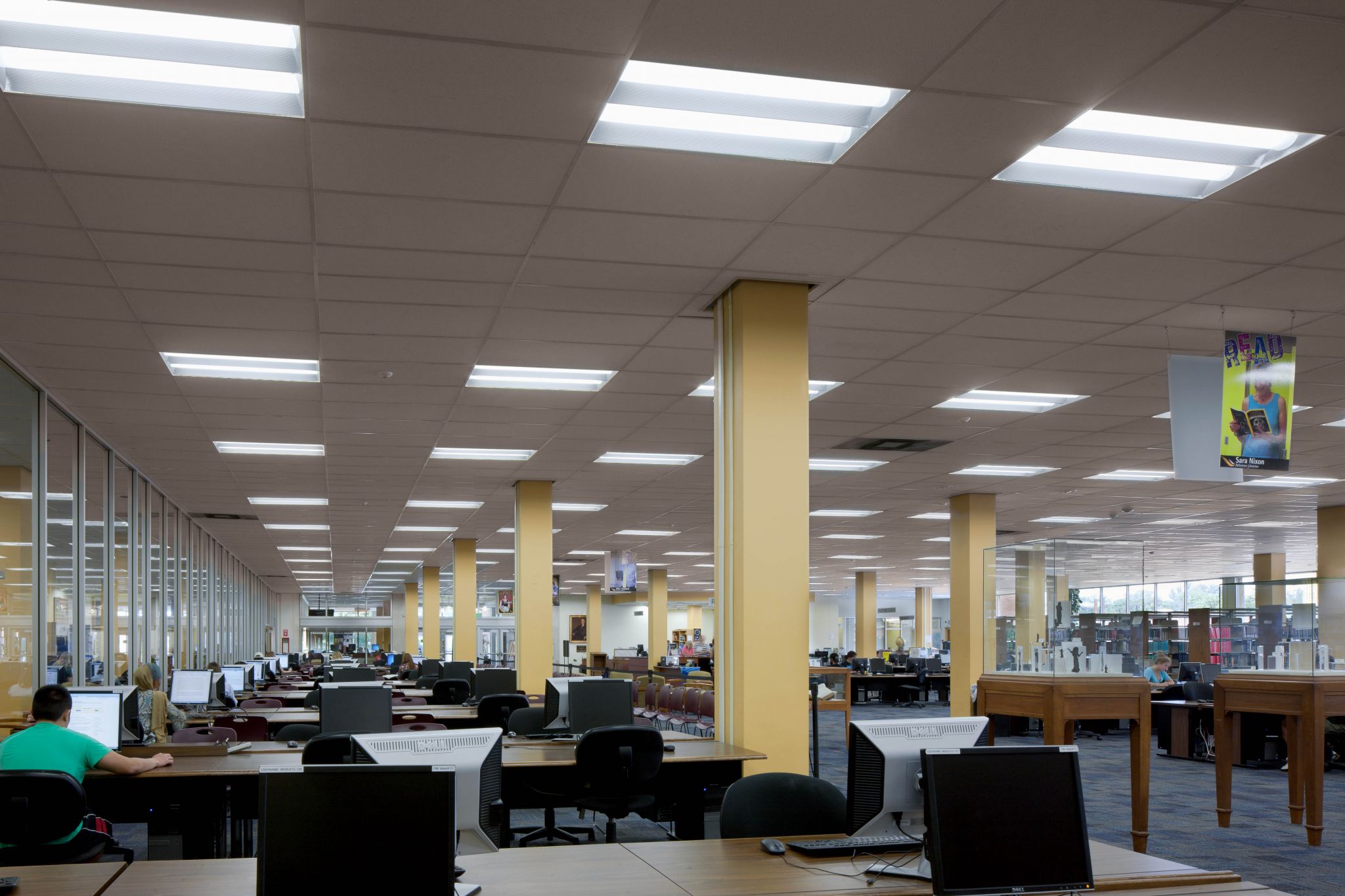 The university expects to meet all original estimates in money and energy savings. The library alone has already demonstrated a $200 to $300 daily reduction, which totals more than $100,000 annually.
Ultimately, all these solutions deliver a better learning environment, reduce maintenance, and provide easier operation and the ability to upgrade in the future.

Conclusion
Creating a better learning environment in a fiscally responsible way should be a key priority in both K–12 and higher education facilities. Quality of light, return on investment (ROI), and sustainability are the three key considerations that should be taken into account when developing a lighting design for an education facility.
Light quality is what ensures occupants are visually comfortable. Integrated electric lighting, daylighting, and controls deliver the right kind and amount of light, exactly where and when it is needed, at the lowest total lifecycle cost. Depending on the application, the payback can be fast. For example, converting a parking structure from high-intensity discharge (HID) fixtures to LEDs can result in a two-year payback. For other applications, the payback depends on the lighting density and hours of operation.
Certainly, cost plays an important role when deciding to select a lighting upgrade. It is important to think past the initial cost and focus on the total lifecycle cost, including initial equipment, energy, and maintenance. All the lighting solutions presented—from LEDs to daylighting and controls—are simple and effective approaches facility directors can implement for a school's lighting systems. High-performance lighting reduces energy cost in addition to improving a space's operational capability.
Lighting systems can be designed for compatibility with controls that will leverage system performance and reduce the bottom line. They do not have to be complex.
Notes
1 For more on the energy efficiency of LEDs, see "White Light: LEDs and traditional lighting applications" by Ian Ashdown, P.Eng, LC, FIES in the January 2007 issue of Construction Canada. Also, see "LEDing by Example: Airports increase sustainability by reducing energy costs" by Shirley Coyle, LC in the March 2011 issue. (back to top)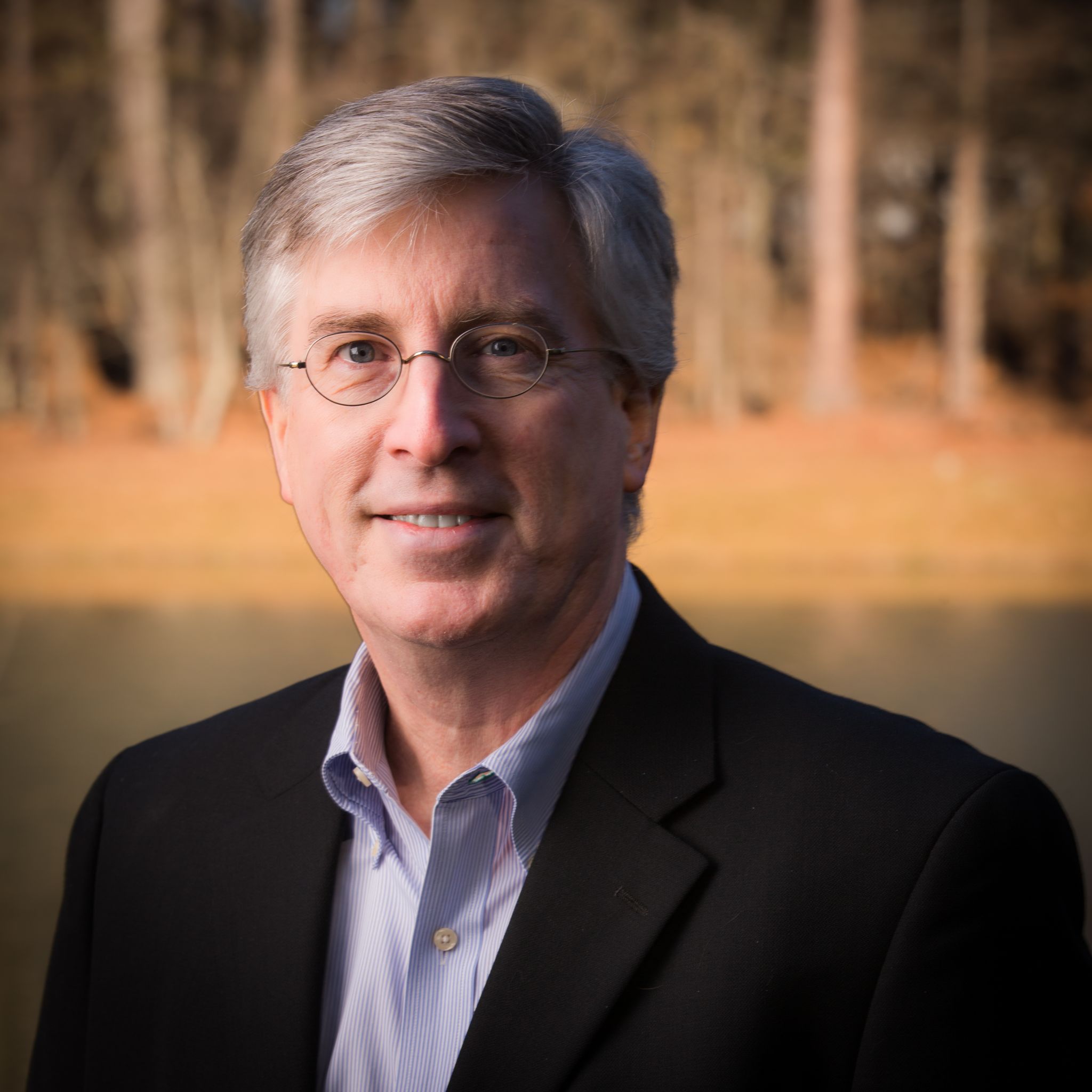 Tim Hogan is the vice-president of education solutions for Acuity Brands, where he leads efforts to create and deliver better lighting solutions for K–12 and higher education projects. He works with educators, facilities directors, and design professionals to better understand how lighting systems can help improve earning environments, while also reducing operational costs and environmental impacts. Hogan can be reached by e-mail at tim.hogan@acuitybrands.com.

Control the content you see on ConstructionCanada.net!
Learn More.