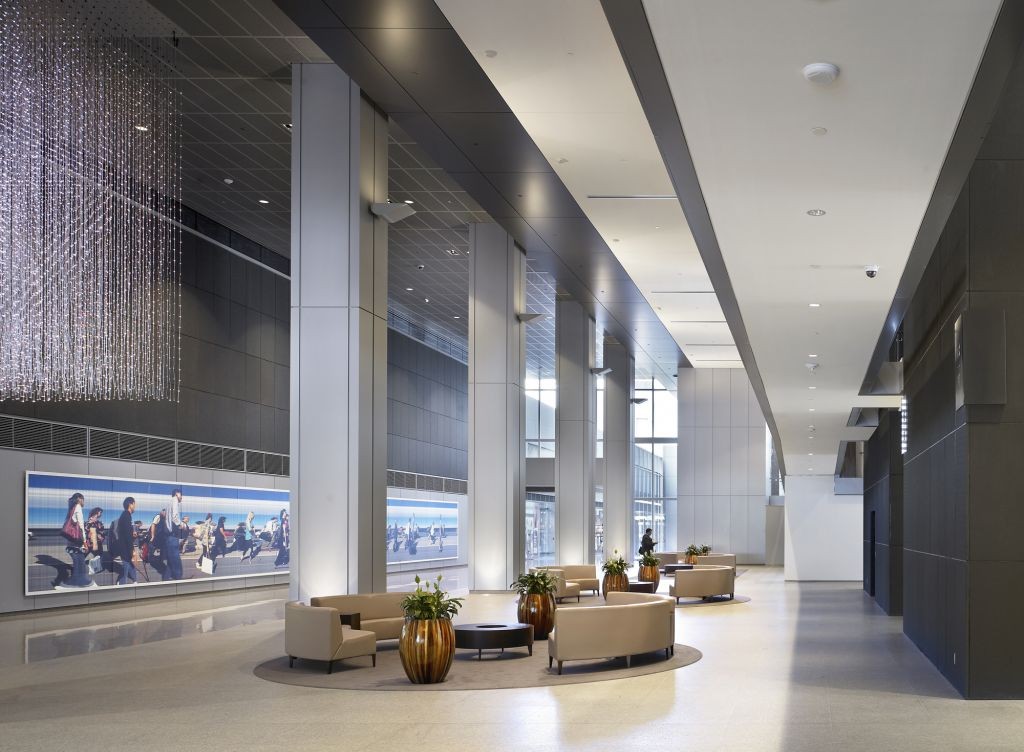 A Toronto telecommunications office has become the country's largest project to achieve Leadership in Energy and Environmental Design (LEED) Commercial Interiors (CI) certification.
TELUS House, a 39,596-m2 (426,208-sf) office space located in Toronto's 25 York Street tower, was designed by Kasian Architecture. The LEED Gold project includes green features such as:
• a rainwater cistern to capture rooftop rainwater for sewage conveyance for the third, fourth, and fifth floors;
• lighting with dimmable lighting ballasts controlled by daylighting and occupancy sensors to automatically dim or turn off lights as natural daylight permits;
• extensive use of recycled materials; and
• an innovative underfloor air distribution system. (This type of ventilation air distribution is healthier as it ensures air actually reaches the occupants rather than just coming in and exiting at ceiling level.)
As a tenant, TELUS will ensure the building is operated in an effective and sustainable manner. This includes carefully separating all waste for recycling, having a green housekeeping program, and regularly distributing occupant surveys to employees to ensure optimal occupant comfort.
All electronic equipment, such as photocopiers and printers, are Energy-Star-rated. TELUS has also purchased 100 per cent 'green power.' (This entails paying a company to invest in green power projects somewhere in the world, usually wind and solar projects in the United States for Canadian projects. Therefore, the building is essentially offsetting consumption power use by investing in renewable energy.)
To reduce unnecessary use, as well as to provide optimal levels of ventilation air for occupants, TELUS House has a demand-controlled ventilation system in which carbon dioxide (CO2) sensors monitor occupancy in each room and adjust ventilation levels accordingly. The facility also contains low-volatile organic compound (VOC) furniture and materials.
Menkes Developments, the developer and building manager, is pursuing certification under two other LEED Canada programs for the entire building—Core and Shell (CS) and Existing Buildings: Operation and Maintenance (EBOM). Enermodal Engineering was the LEED consultant for the project.