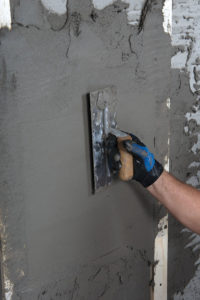 Adequate mortar coverage
New types of binder materials offer enhanced performance, prevent large-format tiles from sliding, and are easier to use than traditional mortars. Some of these enhanced-performance mortars are designed with hollow ceramic microspheres that are not only lighter, but also create a 'ball bearing' application effect resulting in low resistance when trowel-applied, thereby, improving labour efficiency. The microspheres also allow for a stronger adhesion to tiles, which promote non-sag properties.
Regardless of the most cutting-edge technology, the binder material must achieve adequate coverage to provide a proper bond for large-format tiles. It is advisable to refer to the tile manufacturer's recommendation for the type of trowel to use.
Additionally, binder material should be applied and combed to the substrate and tile backing. The mortar should be combed in a straight line so the trowel ridges will be parallel to each other when tiles are placed on the substrate.
Protecting the installation during cure
When using large-format tiles for exterior applications, the matter of curing and protection requires attention. The setting mortar used for large-format tile installations requires longer curing times because the mortar cannot dry as quickly as it would for standard-format tile installations, especially when installed under a dense porcelain tile. Most manufacturers of setting materials recommend curing times once tiles have been installed. Of course, the challenge is greater for exterior installations performed in cold weather and/or considering the impacts of rain showers that could even affect the binder material during its initial cure, potentially reducing the installation's service life.
Conclusion
It is important to bear in mind the larger the tile, the more difficult the installation. As such, it would not be surprising to expect to pay more for such an installation. In fact, many may think because the tiles are larger, they can be installed faster and should cost less in terms of labour, but it is not the case. In actuality, special precautions must be undertaken to ensure proper coverage of the binder material under the tiles, and it may even be necessary to back butter tiles. Binder materials needed for large-format tiles are also more expensive due to the special formulations and required performance levels. It is also more difficult to install large-format tiles in terms of cuts and adjustability around doors and other obstacles. Yet, in some instances, it may simply be impossible to install a tile in one piece.
Small grout joints can also lead to noticeable lippage, even if they are within acceptable limits. To avoid this issue, tile manufacturers usually provide installation instructions containing joint widths and offset recommendations for each product.
While preparing an estimate or a bid, the installer should consider the application type. Is it for a commercial or residential building? Is it for an interior or exterior wall? Does the installer have the qualifications for surface preparation and large-format tile installations?
Thin-body, large-format tiles are a viable consideration for architects and engineers who are specifying 'sustainable' construction projects. With some education about proper installation techniques, crafting an appropriate specification or performing a successful installation of thin-body tile is an effective way to add 'green' to the environment and to one's bottom line because they have the potential to provide years of service life with minimal maintenance.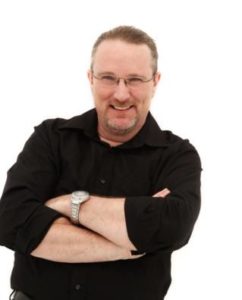 Pierre Hébert is the MAPEI Canada technical services manager and has assisted clients for more than 30 years. He is an active member of the Montréal Chapter of Construction Specification Canada (CSC). He is also a member of the International Concrete Repair Institute (ICRI), the American Concrete Institute (ACI), and the Terrazzo Tile & Marble Association of Canada (TTMAC), the Fédération Québecoise des Revêtements de Sol (FQRS), and the Federation des Associations d'Entrepreneurs Spécilisés En Constrution (FQAESC). He can be reached via e-mail at phebert@mapei.com.

Control the content you see on ConstructionCanada.net!
Learn More.