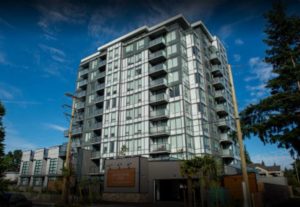 The Danbrook One apartment building in Langford, British Columbia, is under repair after being vacant for almost two years due to unsafe structural deficiencies.
According to a CTV News report, the 11-storey rental building had its occupancy permit revoked by the city in 2019, after an independent review of its engineering found it unsafe for the more than 200 people living there.
The mayor of the community said construction crews are making good progress on the repairs, and he is looking forward to the development.
"We'll do our part to assure the building is safe and our occupancy permit will go out when that's done," said Langford Mayor Stew Young in the CTV News report. "It's a key building, it's a great location in our downtown core, so it's important to get it back up and running."
Young said the building will be deemed safe for residents following all scheduled repairs.