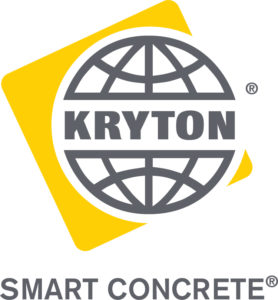 Kryton International, Inc., is honored to sponsor the Emerging Leader Awards. As a proud Canadian company based in Vancouver, B.C., we are pleased to have the opportunity to support emerging leaders who will contribute to Canada's positive reputation on the global stage and continue to build a better world.
We also aim to be a part of building a better world. That is why for over 40 years, we have continued to assist other industry professionals as an authority in Smart Concrete® technologies. For instance, in 1973, our founder recognized the industry needed a more reliable, permanent concrete waterproofing solution and invented the first crystalline waterproofing admixture, Krystol Internal Membrane™ (KIM®), which won an award for Most Innovative Product (MIP) several years later.
As a result, over the years, we have had the privilege to work on ground-breaking projects worldwide and contribute to the advancement of sustainable concrete design and construction. These include using the award-winning KIM to waterproof the U.S. government's Boeing Development Center in 1983, which at the time was the largest volume building under one roof.
In our ongoing effort to provide the best in concrete technology, we later acquired another MIP-winning admixture, the integral concrete hardener Hard-Cem®. The only integral concrete hardening product on the market, Hard-Cem provides designers and builders with the ultimate in versatility and performance.  This has proven to be an advantage for projects like B.C.'s Metro Skate Park, which won several awards for its Hard-Cem-treated concrete design.
Our most recent addition to our suite of Smart Concrete products and another MIP award-winner is the Maturix™ Smart Concrete® Sensors®. With these sensors, contractors can receive wireless reports about their concrete's temperature and developing strength on any connected device no matter where they are. This advantage has already benefitted a number of projects, including the Bagsværd Bridge, where workers were able to shave off a whole seven days from their construction timeline.
Such opportunities make us excited to find out how construction will continue to evolve for the better, which is why we look forward to seeing what the Emerging Leader Awards nominees have in store for the industry. From all of us at Kryton, we wish every nominee good luck in their careers to come.