Knowing the rules of flashing masonry
June 19, 2020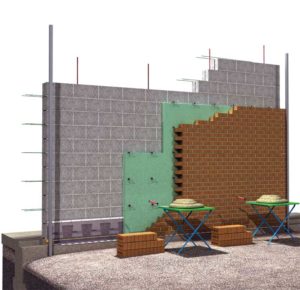 By Steven Fechino
As a whole, the masonry community is a proud group enjoying the traditions of hard work and craftsmanship. They work when the days are cold, hot, or breezy without batting an eye, but the rain always gives them a reason to flash walls with care. Flashing takes discipline, as the most anyone will see is the bent edge of a drip edge or a weep vent, but doing it correctly usually determines whether or not the job is profitable for everyone involved. As with all things, flashing masonry has a few standard rules.
Rule one
Masons get paid for what they lay on the wall, and not for the effort.
Rule two
Completing a job correctly will cost the mason five times less than a mistake when the following are taken into consideration:
performing the original task;
removal of defective work;
not doing another task while removing the original defective work;
replacement of defective work; and
not doing another task while replacing the original defective work.
Rule three
In the author's experience, a wall without properly completed flashing has a 95 per cent chance of leaking over a correctly flashed wall.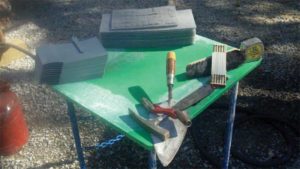 Sealants and flashing technology have improved in recent years. Products designed to improve workmanship and qualities are now available for both residential and commercial masonry contractors.
With many innovations, new flashing fabrics, membranes, and composites have been utilized to give flashing contractors better options.
Sealants
Early in this author's career, bituminous mastics were commonly employed to lap flashings, patch around dowels, and seal penetrations passing through the wall. When used today, bituminous mastics should be checked for compatibility with the new flashings in the market. When determining the compatibility between products, simply call the manufacturer and ask. Once the question is answered, see if the manufacturer has published material supporting your question that you can add to your files or simply request a letter stating the approval or disapproval of the product.
Butyl
Butyl has had a long run in the construction industry, mainly due to its adaptability in the roofing industry. Butyl, non-curing synthetic rubber, is available in sealant tube form as well as convenient rolls of tape. Butyl is more economical to use, and is compatible in many applications found with flashing materials today. When making a flashing lap or sealing around dowels, butyl is a smart choice. It cannot be used for general joint sealing, expansion joints, or any exposed joints as this material remains uncured and loose for the life of the product. Butyl is compatible with today's polyvinyl chlorides (PVCs), thermoplastic polyolefins (TPOs), ethylene propylene diene monomer (EPDM), laminated copper fabrics, and most rubberized asphalts.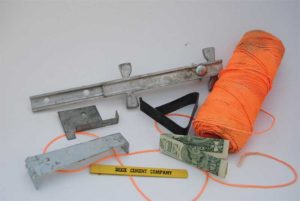 Polyurethanes
For several years, this has been the sealant of choice for many masons to seal masonry-to-masonry, masonry-to-dissimilar material, and metal flashing laps. Polyurethanes are typically one- or two-part sealants offering a wide range of colours for many construction-related joint sealing. It offers a lifespan ranging from six to 10 years, depending on exposure and geographical location. The working temperatures of polyurethanes are limited from 4 C (39 F) to 35 C (95 F). The tack-free time of polyurethane is typically four hours. Single-part polyurethanes are moisture cured and the two-part types are chemically cured. It is important to check the product data when using with flashing to ensure it will have compatibility and adhesion with the membrane selected.
Modified polyether (polyether)
Modified polyethers have become a new force in the sealant industry. Polyethers are modified silicones with the gunnability of silicone and the best characteristics of polyurethanes. In the author's experience, polyethers do not migrate oils into porous masonry and are gunnable in temperatures as low as –9 C (16 F). With the low volatile organic compounds (VOCs) and the quick tack-free time, polyethers could soon replace polyurethanes because of superior joint material performance, bonding to a wide variety of membranes and substrates, and the ability to be installed in a range of weather conditions. It is important to verify the selected polyether will adhere to the membrane, not just initially, but long-term.
Flashings
Flashings have seen the biggest change in the market over the past few years with the industry introducing products that have proved their value for many years in the roofing industry.
Of course, the tried-and-true copper laminate material is still on the market. A more durable and desirable version with a mesh of polyethylene laminated onto both sides of the copper is now available. It is nearly impossible to cut with a trowel and as good of a material that can be found on the market. In the author's experience, this flashing material will perform well for years to come.
In terms of cost, rubberized asphalt is usually the most economical, EPDM, PVC, and TPO are typically mid-range in price, and copper laminates are generally the most expensive.
Rubberized asphalt
Rubberized asphalt is the most common flashing on the market today. The rubberized asphalt or 'stickie back' is a good stable material that performs well when installed properly. Primers are sold by some manufacturers as part of every application and others omit the primer if the customer used a termination bar. It is critical the masonry contractor reads the fine print for each product as warranties can depend on the use of primers. Compatibility between rubberized asphalt and PVC-moulded corner boots and end dams should be investigated prior to construction as plasticizers can migrate from PVC, and reduce the plasticity of the rubberized asphalt over time, causing the potential for a leak down the road.
PVC
PVC flashings are not the 1980s' variety, and should not carry any of the reputation of the first-generation PVCs that entered the market. A crossover from the roofing industry, PVCs represent old and new technology with strong, durable, and flexible materials, thanks to the addition of non-migratory plasticizers. The material making the PVC stable and flexible is going to stay within the latter, and not leach out, evaporate, or allow it to break down and become brittle, which would form cracks and create leaks. PVCs are as good of a membrane as any on the market now.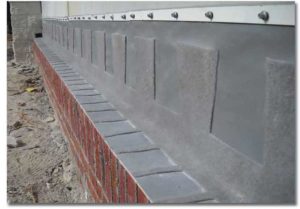 TPO
TPO is another product inherited from the roofing industry. It is a flexible membrane with a 30-year life cycle when placed on a roof and an unlimited lifespan when installed in the cavity of a building. TPO has an advantage over all other membranes on the market, as laps have the option of being sealed with a butyl sealant and primed polyether, or the joints can easily be hot-air welded (commonly known as heat welded), which can provide a joint that is completely bonded by hot air. During a demonstration, the author's team heat welded a 0.61-m (2-ft) section of TPO in just a minute or so, and water tested it several minutes later with positive results—no leaks. Equipment for heat welding on the low-end can be purchased for fewer than $100. This would reduce the sealant requirements for installing flashing by half—284 g (10 oz) tube per lap. Polyethers and polyurethanes cannot be used for sealing this membrane as its surface energy will not allow a durable long-term bond.
EPDM
EPDM is another roofing crossover material that has entered the masonry industry over the past several years. EPDM is flexible, easy-to-cut, and can be installed without any difficulty, as it has little memory to the roll in hot or cold temperatures. EPDM is a rubber that responds well to butyls as a lap and general installation sealant. EPDM is incompatible with PVC-moulded corner boots or end dams. The EPDM must have similar EPDM components for terminations and corner applications. It is compatible with most air barriers on the market.
Other improvements in the flashing industry include the advancement of unitized flashing solutions. Unitized flashings are single-component systems that can be offered with any of the different membranes discussed above. Inclusions to the system consist of a membrane, pre-designed laps, screws, weeps, termination bar, drip edge, and a mortar collection device that passed the requirements of the water test, in accordance with ASTM E-514, Standard Test Method for Water Penetration and Leakage Through Masonry. Unitized flashing solutions also come with manufacturer-supplied, pre-engineered flashing take-offs for masonry openings, special cut panels for window and door heads, and technical supervision and training. It can carry a higher material cost. However, the labour savings help offset the initial rise in cost.
New to the market is the roll flashing made with the mortar collection system attached directly to the membrane, with clean lap spaces available every 150 mm (6 in.). The membranes in this solution can be any of the membranes and composites discussed earlier—this allows the design or construction team to choose the correct membrane for the project.
All of the flashing membranes mentioned in this article are compatible with high loft, non-woven and entangled mesh products used in mortar collection devices and wall fabrics covering the entire inner wythe of the structure.
It is critical to not place the wall mesh behind the termination bar. Placement of the mesh should extend over the termination bar and lap about 25 mm (1 in.) over the flashing.
As with any industry, parts of the flashing and sealant industry are constantly changing the materials for the benefit of design and construction teams, and help prevent leaks.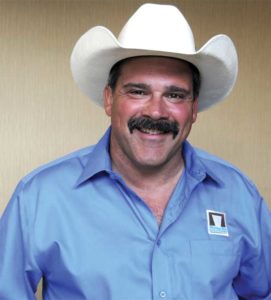 [5]Steven Fechino is the engineering and construction manager for Mortar Net Solutions. He provides engineering support services and product training. Fechino has a bachelor's degree in civil engineering technology and two associate degrees in civil engineering and drafting and design specializing in building construction. He can be reached at sfechino@mortarnet.com[6].
Endnotes:
[Image]: https://www.constructioncanada.net/wp-content/uploads/2020/06/tf-cavity6-2.jpg
[Image]: https://www.constructioncanada.net/wp-content/uploads/2020/06/2010-09-30_10-09-15_780.jpg
[Image]: https://www.constructioncanada.net/wp-content/uploads/2020/06/DSC_0079.jpg
[Image]: https://www.constructioncanada.net/wp-content/uploads/2020/06/tf-wall-pic.jpg
[Image]: https://www.constructioncanada.net/wp-content/uploads/2020/06/Steven-headshot-2x.jpg
sfechino@mortarnet.com: mailto:sfechino@mortarnet.com
Source URL: https://www.constructioncanada.net/knowing-the-rules-of-flashing-masonry/
---