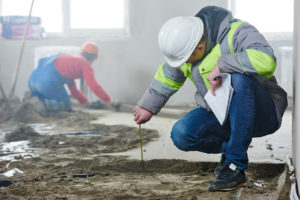 With its new Toronto chapter, the International Concrete Repair Institute (ICRI) has opened a total of three in Canada. Overall, the organization has more than 2400 members and 38 chapters (including two student chapters) worldwide.
"There is strong demand in the design and construction industry to bring more technical resources to the concrete repair industry in Ontario," said David Huggins, ICRI Toronto's newly appointed treasurer. "We look forward to leveraging the vast resources of ICRI to ensure long life cycle repairs throughout the Greater Toronto Area (GTA) and the province of Ontario."
Two other officer appointments have also been made. Stephen Franks will be the chapter's president, and Stephan Trepanier its secretary. As the chapter grows, it will host events such as symposiums, educational meetings, technical presentations, and local conventions to share knowledge pertaining to concrete repair.
Many ICRI chapters also offer networking opportunities in the form of golf outings, social events, dinner cruises, and similar activities. The Toronto chapter is currently planning its first event of this nature, a dinner meeting in the city's downtown in February. The chapter's website will provide more updates as they become available.
"It's an exciting time for ICRI, with the growth in our membership ranks confirmed in the addition of the Toronto chapter," said Mark LeMay, ICRI's chapter committee chair. "The Greater Toronto metro area and all of Ontario will be well-served by our members in the region, and we look forward to continued growth and service to the industry in Canada."