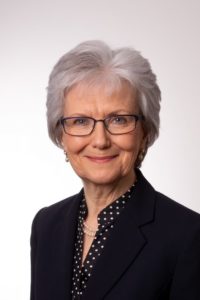 Hannah Schell has been named this year's recipient of the Canadian Council of Independent Laboratories (CCIL) Leadership Award.
Retiring at the end of May, after a long career with the Ontario Ministry of Transportation (MTO), Schell is being honoured for her contributions to the development of engineering standards for concrete in highway infrastructure construction, rehabilitation, and testing, as well as her leadership in encouraging the partnership of industry stakeholders.
For most of her time at MTO, Schell was head of the concrete section of the Materials and Engineering Research Office (MERO). She directed a group of expert engineers and technicians in developing ministry-specific technical standards and specifications for public infrastructure, troubleshooting concrete performance and testing issues, and incorporating new products and technologies in MTO construction and quality assurance operations.
When CCIL acquired the Concrete Laboratory Certification program from the Canadian Standards Association in 2009, Schell was chair of the CSA 283 Technical Committee and assisted with the transition. Since then, she has been integral to the development of CCIL's internal policies relating to the governance of the program and an active participant on its Concrete Certification Program Administration Committee (CPAC), which oversees the national concrete testing laboratory and technician certification program.
More recently as manager of MTO's Engineering Materials Office, Schell liaised with industry sectors and associations to develop progressive and effective policies and standards to ensure the long-term performance and durability of Ontario's highway infrastructure.