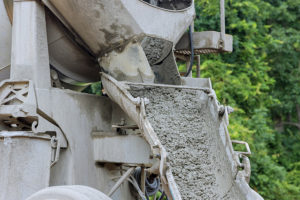 A public/private partnership has launched a program to eliminate more than 15 million tonnes (15 billion kg) of greenhouse gas (GHG) emissions from cement and concrete production in Canada by 2030, followed by ongoing reductions of over 4 million tonnes (4 billion kg) annually.
Government of Canada's department Innovation, Science, and Economic Development (ISED) Canada and Cement Association of Canada (CAC) are the collaborators on this program called the Roadmap to Net-Zero Carbon Concrete by 2050.
As a first step, the roadmap includes the Action Plan to 2030, which is centred on three priority areas: driving Canadian market development; advancing innovation and transition in the industry; and positioning Canada as a world leader in the production, adoption and export of low-carbon cement and concrete products and technologies.
Government and industry collaboration, through major transitional industrial decarbonization projects, research and development, and standards and skills development, will further support the cement and concrete industry's push toward net zero by 2050. This collaboration will also strengthen Canada's leadership in clean technologies, paving the way to a clean-growth future.
"With this partnership, Canada will become a world-leading producer and exporter of low-carbon cement and concrete. This will increase the adoption of low-carbon cement and concrete, leading to more jobs, more growth, and a healthier environment for all Canadians. Together, we are working toward a more sustainable world that achieves net zero by 2050 and advances Canada's commitment to clean growth," says the Honourable François-Philippe Champagne, Minister of Innovation, Science, and Industry.