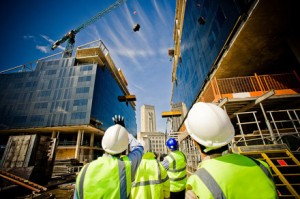 Half of Canadian construction and property (C&P) companies will be hiring this year, according to the firm, Hays Specialist Recruitment.
"The response to the 2011 Canadian Salary Guide was brilliant this year and we were able to gather some really useful data and industry insight," Rowan O'Grady, Hays Canada president, told Construction Canada Online. "Late last year, people working in the construction sector were hoping things would continue to improve since the recession, and these figures certainly point toward another year of positive economic growth in Canada."
The survey found 49 per cent of the country's C&P companies will be hiring in 2011. Other points include:
• 43 per cent have added to their head count in the last year;
• 53 per cent recruiting in the engineering sector have identified senior management roles as being especially hard to fill;
• 63 per cent have witnessed an increase in business in the last 12 months;
• 80 per cent offer individual performance related bonuses in 2011; and
• hiring has increased the most for bilingual candidates, those willing to work in remote locations, those with high-rise residential experience, and estimators (there is a high demand and short supply).
Across the industry, demand for roles ranging from site-based employees to senior vice-president will increase and salaries will climb on average between three to six per cent.
Additionally, survey respondents indicate increased benefits will weigh heavily in the retention and attraction of skilled staff, and they list career growth, vacation, time off in lieu, extended health benefits, and paid overtime as the most valued benefits to offer.