In Memoriam: CSC's Fred Clarke
January 19, 2011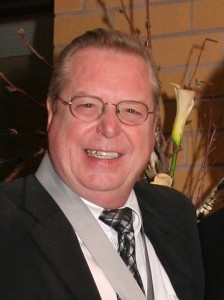 Fred Clarke, FCSC, passed away suddenly on January 10. A longtime CSC proponent, the 64-year-old's numerous accomplishments included important contributions to masonry Tek-Aids and being part of the team that created the Toronto Chapter's No Frills Trade Show.
Fred's involvement with the association goes back more than four decades. In 1968, two years after coming to Canada from his native Scotland, he joined what was then-known as the Specification Writers Association of Canada (SWAC). As the organization evolved into CSC, Fred became extensively involved at both the national level and within his local Toronto Chapter's executive.
In 1979, he helped organize the association's conference—and 25thanniversary—in Toronto. That same year, he was part of the group that put on the first No Frills Trade Show. Thirty-two years later, the one-day convention has become a signature event for his local chapter, and a great revenue source for the association.
Fred contributed his technical expertise to both articles in Construction Canadaand the Tek-Aid program within his field of specialty—masonry. He served on the board of the Canadian Masonry Contractors Association (CMCA) and worked to spread the importance of CSC's educational programs and classifications systems beyond the membership.
In addition to being a Fellow (Class of 2001), Clarke received numerous Awards of Merit for his hard work at all levels.
"A consummate host to friends and strangers alike, Fred's ready smile lit up a room and made everyone feel at ease," said Sandro Ubaldino, FCSC, RSW, the association's secretary/treasurer.
The two men worked together over the years, including the 2004 commemorative history book that marked CSC's 50th anniversary.
During that project, Fred was struck with Guillain-Barré Syndrome. Despite paralysis, he fought hard and returned to his feet—an incredible achievement, but not overly shocking to those who knew his determination and tenacity.
Fred was the beloved father of Brandon and Cindy, and the brother of David and William.
Endnotes:
[Image]: http://www.constructioncanada.net/wp-content/uploads/2014/06/FredClarke.jpg
Source URL: https://www.constructioncanada.net/in-memoriam-cscs-fred-clarke/
---