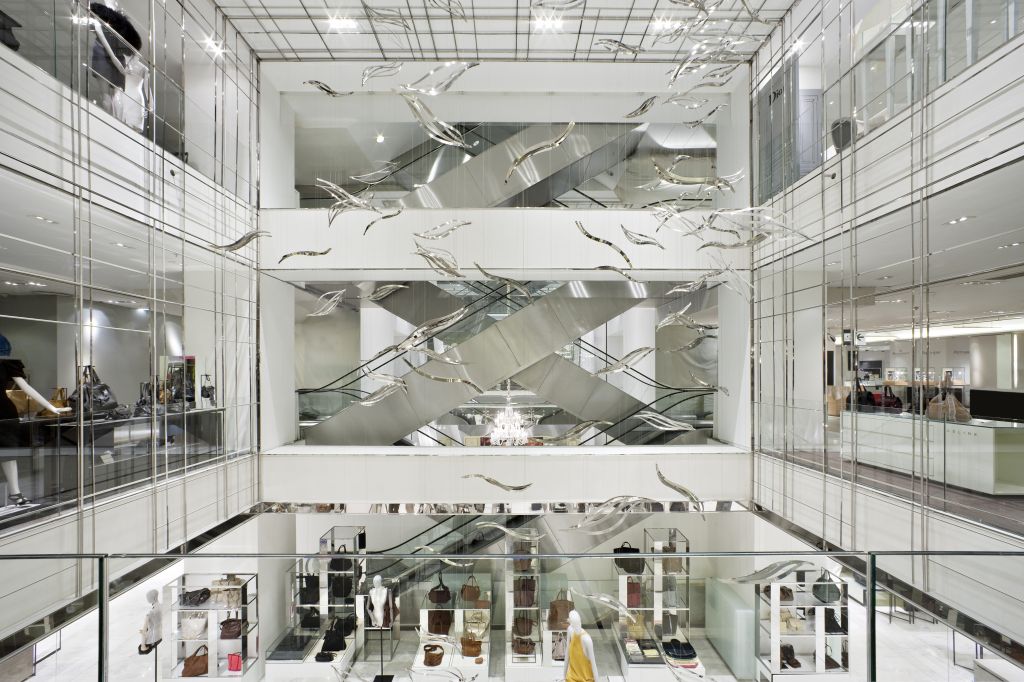 Products and projects being honoured at this year's Toronto's IIDEX/Neocon Canada show included a restaurant, a department store, and murals that move.
Held September 22 and 23, the expo, sponsored by the Interior Designers of Canada (IDC), welcomed almost 15,000 attendees from across the continent and around the world.
This year, 51 products received Innovation Awards. The Association of Registered Interior Designers of Ontario (ARIDO) also announced its project of the year—Printemps Haussman, a department store in Paris. ARIDO Fellows George Yabu and Glenn Pushelberg, of the Toronto-based firm Yabu Pushelberg, received the award.
Show highlights included:
• presentation of the 2011 ARIDO Awards of Excellence;
• an 'office chair hockey' tournament that raised more than $30,000 for Ronald McDonald House Toronto;
• 65 professional development and technical seminars; and
• presentation of the first enRoute Hotel Design Awards, showcasing international hotels designed by Canadian interior design firms.