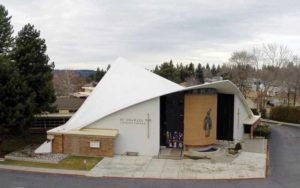 An  accurate assessment  of  the water-tightness of new and existing roofs can potentially save building owners hundreds of millions of dollars annually. The challenge for roofing specifiers is choosing the most effective exterior-to interior water-tightness evaluation techniques.
The fact is there is no single, straightforward method to accurately evaluate water ingress from the exterior roof membrane to the interior of the building. This has led to confusion among specifiers as to which method is most appropriate for a particular type of roof, and what information each test provides.
This dilemma has led the Roofing Industry Committee on Weather Issues (RICOWI) to review existing water-detection techniques to identify:
• methods of operation;
• capabilities of the tests;
• test compatibility with various components; and
• benefits and the shortcomings of each test procedure.
RICOWI's Moisture Control and Green Committee led this investigation, as the group focuses on moisture-control issues and identifies specific roof performance metrics. Committee membership consists of manufacturers, property owners, and academics to ensure a diverse roofing community representation.
This article on identifying water-tightness of low slope roof membranes along with two others appear in our newest ebook "Insulation Best Practices," a free, downloadable resource. To get your copy in either pdf or digital edition, visit www.constructioncanada.net/ebook/owens-corning-insulation-best-practices-e-book.