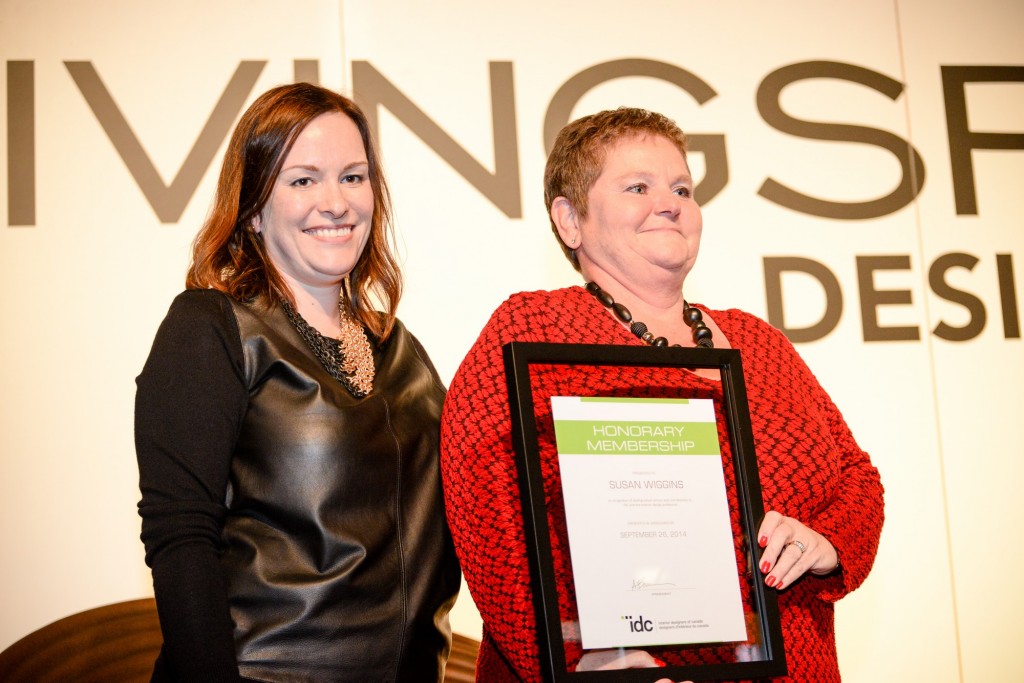 At Interior Designers of Canada's (IDC's) annual meeting in Vancouver, the association announced two new Fellowships: Victoria Horobin (Toronto's KBH Interior Design) and Adele Bonetti (Grande Prairie, Alberta's Concetto Interior Design).
Horobin is the president of National Council for Interior Design Qualification (NCIDQ), and a past-president of the Association of Registered Interior Designers of Ontario (ARIDO). She is the recipient of the Louis S. Tregre Award from NCIDQ, an ARIDO Fellow, and a contributor to The State of The Interior Design Profession (Fairchild Books, 2010).
Bonetti is a Fellow of Interior Designers of Alberta (IDA), having served as a council member for more than 20 years, including six as president. She served as the provincial IDC director and treasurer in the late 1980s, and was the Alberta representative on the IDC restructuring task force. She chairs IDC's By-law and Policy Committee and is an IDA Fellow.
Interior Designers of Canada also announced Honorary membership—an accolade for those who have not practised interior design—to Susan Wiggins, the association's CEO. Wiggins was lauded for her contribution to the greater recognition or betterment of the profession. From 2001 to 2009, she was executive director for the Association of Registered Interior Designers of Ontario (ARIDO). During this time she helped get the Ontario Practice Act to second reading in 2006 and spearheading a restructuring of interior design provincial associations in an effort to create a strong, unified voice for the profession in Canada. In 2011, Wiggins was awarded the prestigious IIDA/IDC Leadership Award of Excellence and the Ryerson School of Interior Design's Recognition of Achievement.