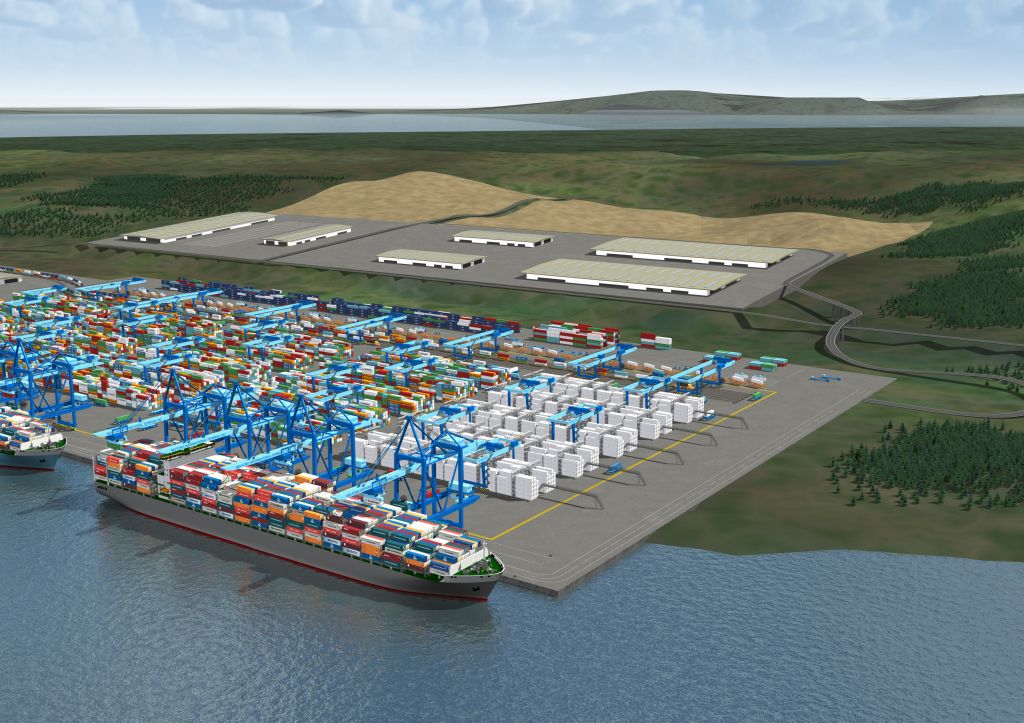 Planned for Nova Scotia's Strait of Canso, a logistics park linking container ships with railways is expected to be the continent's most efficient facility of its type.
The Maher Melford Terminal, to be constructed on the mainland side, will connect Asia with interior North American markets through the Canadian National Railway (CNR) intermodal rail service.
The project includes a 127-ha (315-acre) container ship project, an on-dock rail facility, and a 607-ha (1500-acre) logistics park. Operations are expected to begin next year.
"The Maher Melford Terminal project is extremely important as an attractive gateway for discretionary cargo," the company's Richie Mann told Construction Canada Online. "With its 30-m (100-ft) deep ice-free channel, no air draft restrictions, and large footprint, it can be the most efficient terminal in North America and service the largest vessels built or planned. Also, it is 100 per cent privately owned, has no public port authority, and no legacy labour agreements."
When phase one is completed, the $350-million terminal will have two berths with initial projected capacity equal to 1.5 million, 6-m (20-ft) units annually.