How do architecture firms get hired?
December 19, 2012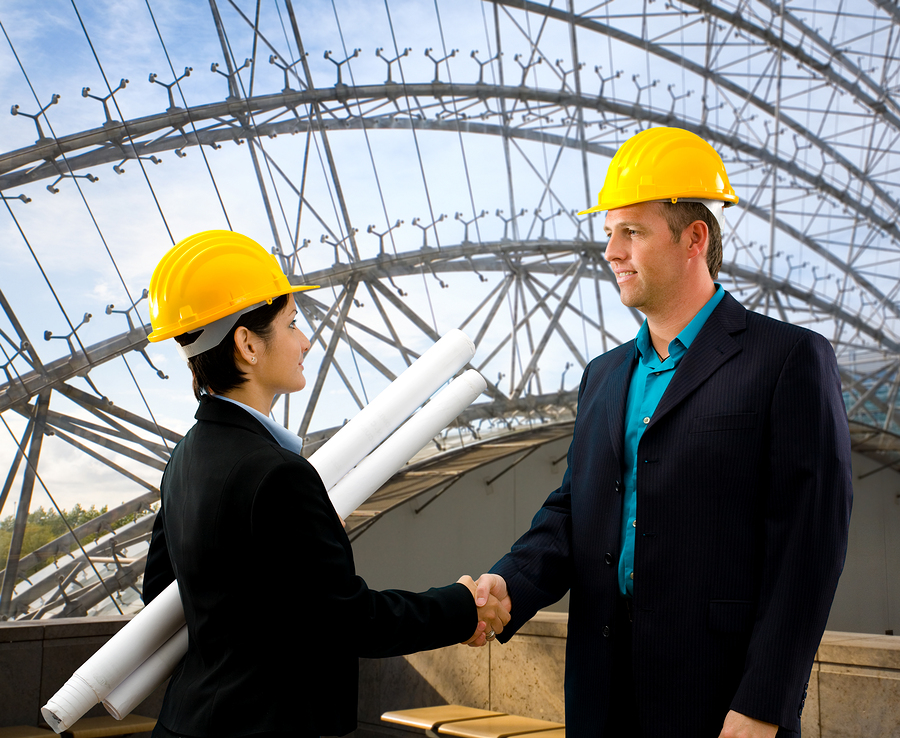 A report released by Accountability Information Management (AIM) has found surprising results regarding how companies decide to hire architectural and engineering firms.
The U.S. report, "What End Users Want," compiles survey results given to those in areas including healthcare, education, and government. The findings demonstrate the reasons for choosing architectural and engineering firms vary, and the weight of deciding factors also differs.
"Architects and engineers should look closely at how and why construction managers and facilities professionals hire for services they need," AIM's president Jim Nowakowski told Construction Canada Online. "This research finds decision-makers rely heavily on recommendations from their peers. It would be wise to figure out how to reach all facilities professionals—both those who are looking for service providers as well as those who are sharing advice with the people hiring firms."
Although firm size was determined to be a less-influential factor, all firms can benefit from applying the information complied within the report.
"What becomes crystal clear from this research is engineers and architects who want to increase business need to do a better job of marketing themselves," said Nowakowski. "In particular, firms should be advertising their services. Many firms don't see the value in advertising, and that's a shame. Advertising is a highly effective way of creating awareness and gaining mindshare with professionals who hire architectural and engineering firms, or at least influence the decision."
The full report can be purchased by visiting AIM's website.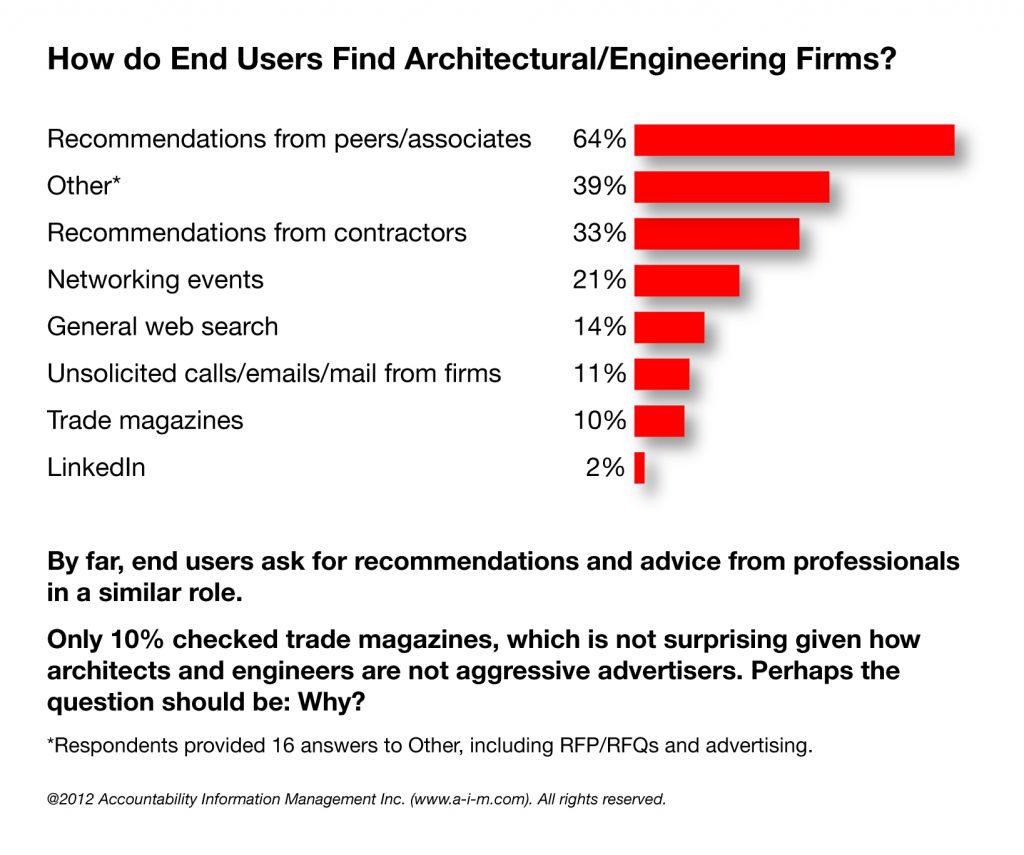 [2]
Endnotes:
[Image]: http://www.constructioncanada.net/wp-content/uploads/2014/06/bigstock-Architects-Shaking-Hands-3631568.jpg
[Image]: http://www.constructioncanada.net/wp-content/uploads/2014/06/AIM-research-chart.jpg
Source URL: https://www.constructioncanada.net/how-do-architecture-firms-get-hired/
---