By Matt Man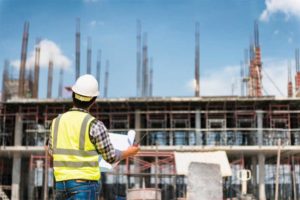 Artificial intelligence (AI) influences most aspects of everyday life. While the complex technology appears somewhat ambiguous, it can be generally defined as the simulation of human intelligence by machines. Computer vision, for example, represents one of the most powerful and compelling types of AI. This science replicates the human vision system and enables computers to identify and process objects like humans. Until recently, computer vision only worked in limited capacity.
However, advances in AI, deep learning, and neural networks have propelled the field ahead of human capabilities in detecting vehicles, labelling workers, and identifying safety hazards on construction sites.
Each day, it seems as though another sleek-looking building, bridge, or apartment complex is under construction. Despite adhering to the latest criteria and esthetics, the working crews are not necessarily taking advantage of the available technology, hence companies are losing millions in productivity as a result of using outdated tools.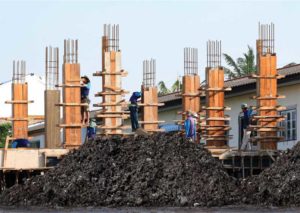 Not a moment too soon, AI is emerging on jobsites and reshaping and redefining the construction industry. Although it is early yet, the influence and impact of AI can be seen in the industry.
For tangible insights into the significance and practicality of such technology, one can explore the 32-storey 700 Bay Street project under construction in downtown Toronto. The structure will serve as a residential condominium, and is being constructed adjacent to an existing 24-storey commercial tower. Constructing a new building is difficult. Building a new one on top of an existing structure without damaging the adjacent facility is next to impossible. Factoring in risks, scheduling, budget, and safety goals simply add insult to injury.
Further, four stories of residential and amenity space are being added to the existing building, making this complex project a costly venture. It is one of the first Toronto-based projects to utilize AI technology in its construction process, but will surely not be the last.
AI streamlines onsite communication
Loud machinery, hundreds of workers, and stacks of loose paperwork all contribute to the stigma that construction sites are the pinnacle of poor and ineffective communication. Efficient communication has the potential to increase onsite productivity, prevent delays, eliminate injuries, and streamline payments. Despite the demand for impeccable attention to detail, the construction industry has lagged in overhauling its onsite communication efforts. The emergence of AI provides a glimmer of hope for developers and construction workers alike.

Control the content you see on ConstructionCanada.net!
Learn More.