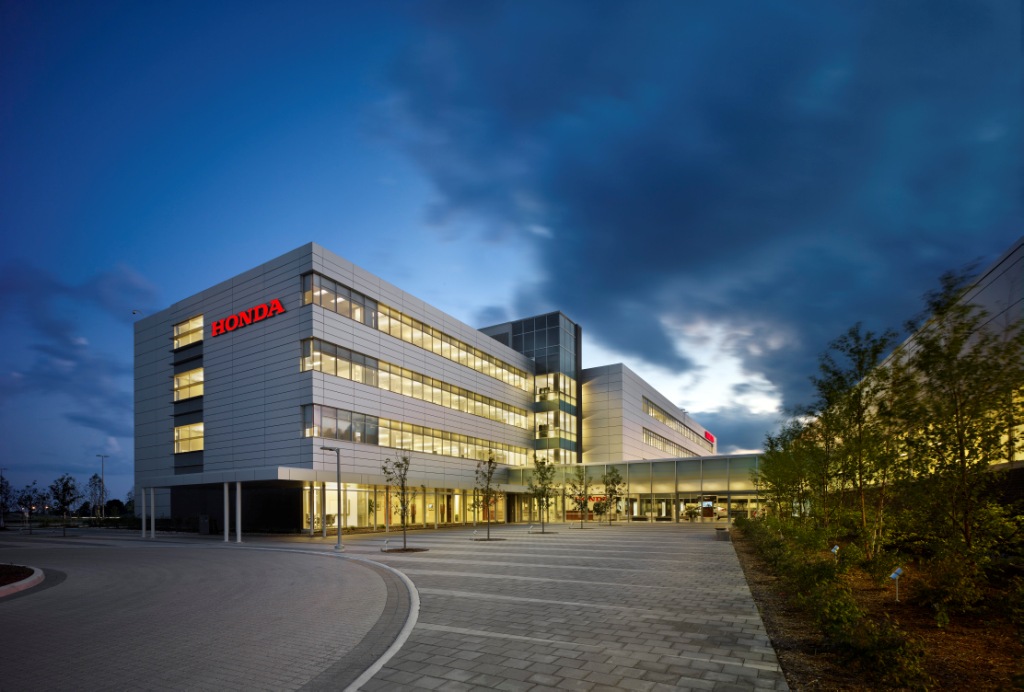 Honda Canada's head office in Markham, Ont., recently received Leadership in Energy and Environmental Design (LEED) Gold certification from the Canada Green Building Council (CaGBC), making it the automotive manufacturer's 11th to be certified in North America.
Designed by ZAS Architects + Interiors and HOK Canada, the four-storey, 12,821-m2 (138,000-sf) office building is one of three buildings on Honda Canada's 22-ha (54-acre) campus. The other two buildings include a Parts Distribution Centre and Technical Building.
"The campus was designed with extra care to limit the ecological impact, keeping LEED-certification top of mind," said Gordon Stratford, director of design for HOK Canada. "Employee health and comfort were particularly important. Workstations are no more than 8 m (26 ft) from natural light and views. Thermostats throughout the building give tightly-zoned control over airflow and temperature; materials and finishes are low-volatile organic compound (VOC)."
Honda used locally sourced materials where possible during construction, and diverted material from landfills, recycling or reusing 75 per cent of total construction materials. By incorporating a heat-reflective white roof and north-south building orientation, the head office uses 33 per cent less energy than a traditional office building of the same size. Through site water management, potable water consumption has been reduced by 44 per cent compared to the LEED baseline. Rainwater is collected and stored for use in the campus's irrigation system, and an energy-efficient underfloor air distribution (UFAD) system was also installed.