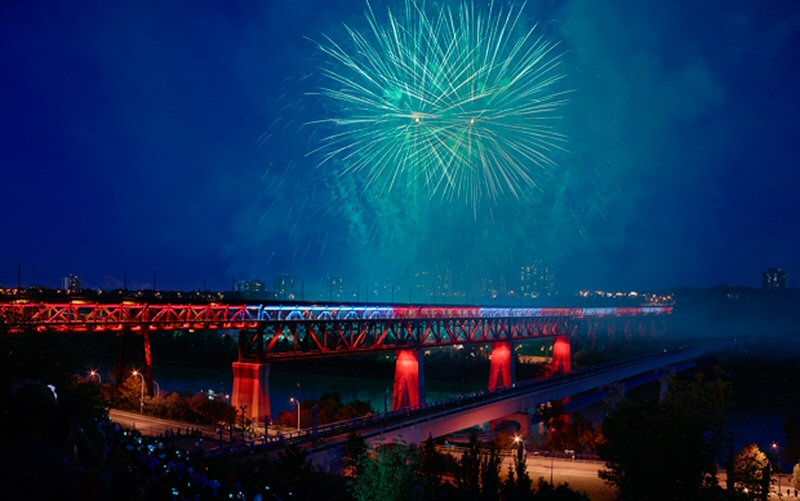 Edmonton's 102-year-old High Level Bridge has been given a facelift with a colourful light-emitting diode (LED) assembly.
The bridge's pedestrian walkway is now illuminated by more than 50,000 colour-changing luminaries mounted above the path. Unveiled on Canada Day, the lights have been programmed to change in intensity and colour to alter the look of the bridge throughout the night.
The project team avoided causing any damage to the century-old structure by not drilling holes to install the lights.
The bridge links Edmonton's north and south sides and can accommodate rail, vehicle, and pedestrian traffic. This installation came as a result of the "Light the Bridge" campaign. Launched in 2013, the initiative attracted $2.5 million in donations to provide the bridge with the lighting scheme.