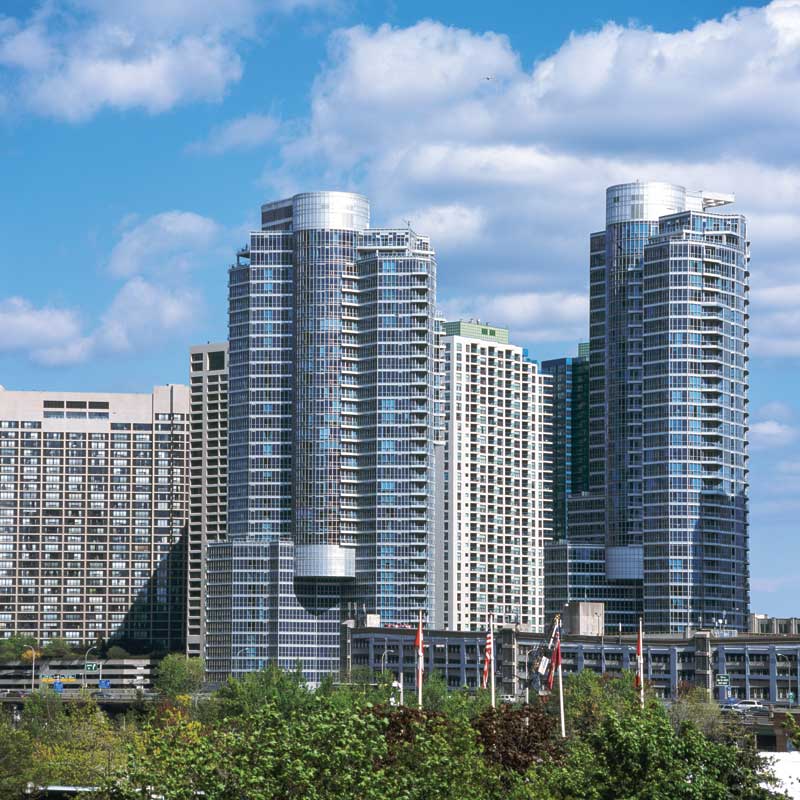 By Rob McKenna
Tall-building developments in Toronto are outpacing every other city in North America, with roughly 44 high-rises exceeding the 150-m 
(492-ft) mark—more than triple the 13 skyscrapers gracing the city's skyline in 2005. The dramatic increase in office and living space pointed to epic levels of energy use, capturing the attention of Canadian legislators. This lead to the idea to put energy efficiency regulations in place and seek sophisticated building products, culminating in the Canada Green Building Council (CaGBC) and Leadership in Energy and Environmental Design (LEED) Canada redefining the buildings and communities where Canadians live, work, and learn.
Since 2004, CaGBC has certified over 2600 LEED buildings in Canada and registered more than 6000, which is the second highest number in the world. Vital to achieving LEED certification is the use of design features and technologies reducing both energy consumption and greenhouse gas (GHG) emissions, ensuring continuous savings in energy, water, and money throughout the years.
Conscientious construction stems from the country's shift in attention to focus on the efficiency of equipment within new construction, including HVAC systems. (Scott Lenger's article "High-performance Building Approach 
to Condos," in CondoBusiness, can be read on the web at 
www.reminetwork.com/articles/high-performance-
building-approach-to-condo-developments.) Recent environmental regulations, new innovations, and higher energy costs have raised the bar on green buildings and provided economic incentives for developers, building managers, and boards to embrace a high-performance building approach for both new construction and existing condominium developments.
Corey McBurney, president of EnerQuality, which specializes in designing and delivering green building programs to the residential construction industry, said he has seen positive progress in the 
building community.
"Anecdotally, we are hearing more positive things than negative," he explained. "I think the industry has come to grips with the fact energy efficiency is built into the building code and, over-time, those requirements will increase. We now have a minimum code, Energy Star R2000 and LEED, which are nice stepping stones for the builder community and builders who want to be ahead."
The costs of operating a building over its decades-long occupied life typically represent between 60 and 85 per cent of total building life cycle costs, according to the International Facilities Management Association (IFMA). The small incremental cost—estimated between one and 6.5 per cent—of designing and constructing a high-performance building is offset many times over by energy and operating efficiencies that can deliver between 20 and 50 per cent annual savings compared to conventional buildings.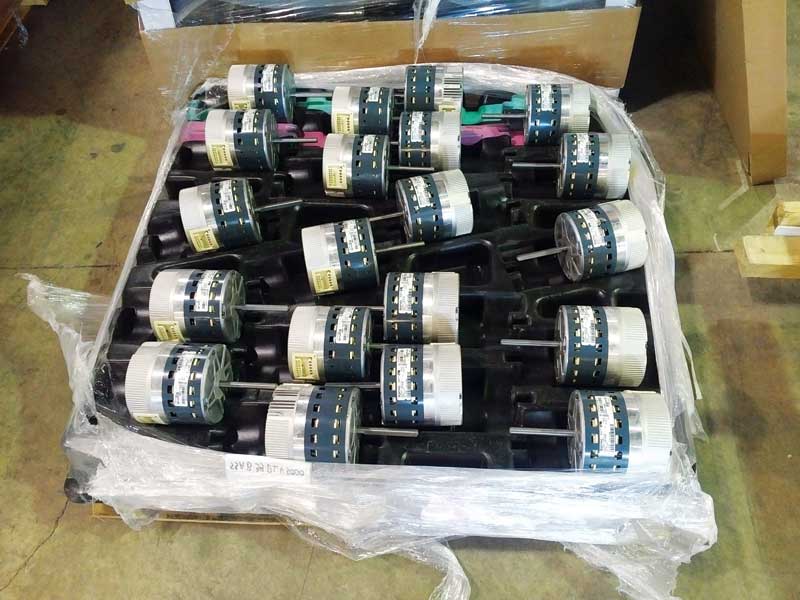 Hidden efficiencies in HVAC technologies
Thanks to sophisticated energy and building modelling software, design teams can analyze HVAC technologies and building systems to determine which options deliver optimal performance throughout the building's occupied life. Modelling techniques use actual building characteristics to accurately simulate the impact of various energy conservation measures. For example, modelling takes into account the effect energy-efficient lighting, windows, and roofing materials have on heating and cooling requirements. This enables designers to specify smaller, more efficient systems.
The efficiency of systems heating and cooling both single family and multi-unit residential buildings (MURBs) is dramatically impacted by their motors. A recent change to the Ontario Building Code (OBC) requires all furnaces installed in new-construction homes to be equipped with an electronically commutated motor (ECM) for increased efficiency. The mandate is designed to save electricity when paired with Canada's three-year-old 90 per cent Annual Fuel Utilization Efficiency (AFUE) minimum standard for gas furnaces. According to the code, the change applies "to construction for which a permit has been applied for after Dec. 31, 2014."

Control the content you see on ConstructionCanada.net!
Learn More.