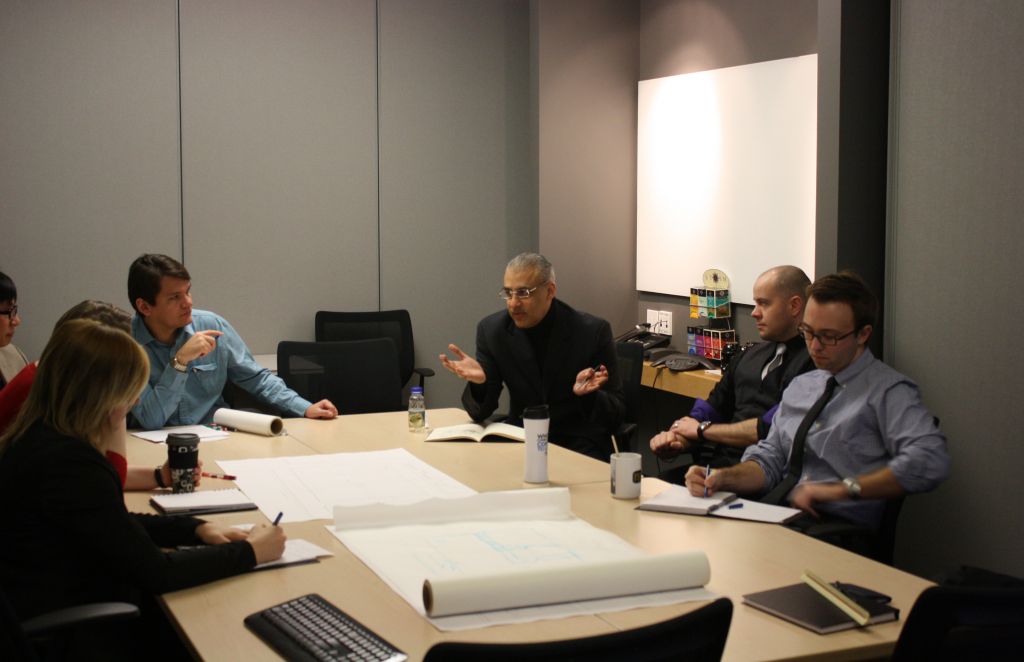 Last week, architectural/engineering/planning firm NORR presented the discussion, "Vertical Living Design Challenges in the 21st Century" at Calgary's Epcor Centre.
The gathering, led by the firm's vice-president and design director, Yahya Jan, focused on the future impacts of "vertical living" and how these types of buildings integrate with the environment, economic atmosphere, changing technologies, and cultural issues. Jan spoke about the design and construction of high-rise towers, and how they represent 21st century urban development globally.
"In our own design work in the Middle East, towers rise from heavily landscaped terraces featuring water features and planting," said Jan. "In both residential and commercial towers, these quasi-public spaces are proposed as 'neighborhood parks in the sky' where residents can interact and help to create smaller groups or communities within a larger whole."
Jan has been a part of the company's Dubai office for the past 17 years. He has worked on high-rise office and residential structures, hotels, retail facilities, and multi-use buildings throughout areas such as Abu Dhabi, Kuwait, and Bahrain.