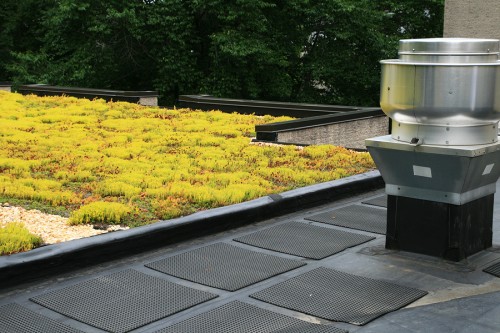 The U.S. Green Building Council (USGBC), partnered with Dodge Data and Analytics, has released a report suggesting sustainable design and construction around the globe will double every three years.
Based on a study conducted in nearly 70 countries, "World Green Building Trends 2016" found green building will continue its rise, with emerging economies like Brazil, India, Saudi Arabia, and South Africa being engines of growth. Nearly 75,000 commercial projects around the world participate in the Leadership in Energy and Environmental Design (LEED) building rating program.
"International demand for green building, due in great part to the LEED program's global popularity, has grown steadily over the years," said USGBC's CEO, Rick Fedrizzi. "International business leaders and policy makers recognize a commitment to transforming the built environment is crucial to addressing major environmental challenges."
Increasing customer demand has pushed the world's green building market to a trillion-dollar industry. Across all regions, survey respondents expect more than 60 per cent of their projects will be green by 2018. They also predict 14 percent savings in operational costs over five-year savings for new green buildings and 13 percent for green retrofit/renovations.
To read the full report, click here.