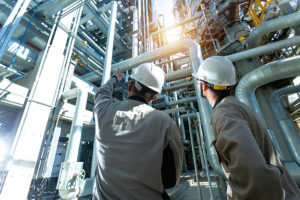 Graham Group of Companies announced an agreement last month to acquire the North American assets of global infrastructure consulting firm AECOM's Energy Operations and Maintenance Division (EOM).
The acquisition will expand Graham's capacity to provide maintenance, turnaround, fabrication, and sustaining capital services for major energy, industrial and petrochemical companies in Western Canada, Ontario, and the U.S.
Acquiring AECOM's EOM Division will boost employee-owned Graham's annual revenues by more than $550 million, making it Canada's third largest construction company and one of North America's top 50 largest construction companies, providing access to a 3000-worker pool of skilled labour through allied subcontractors.
The acquisition coincides with surging energy demand and economic growth as the world recovers from the 2020 pandemic recession. It also positions Graham to play a role, in partnership with large energy and petrochemical producers, in accelerating the transition to a lower carbon economy and advancing Canada's national objective of Indigenous reconciliation through potential resource industry partnerships with Indigenous groups.