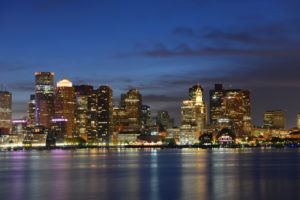 Registration is open for Greenbuild International Conference and Expo, which is coming to Boston, Mass., from November 8 to 10. The event, presented by the U.S. Green Building Council (USGBC) and run by Informa, is expected to pack the Boston Convention and Exhibition Center with approximately 25,000 attendees, from architects and building owners to students and educators.
The event includes opportunities to expand green building knowledge by attending sessions such as:
"Kinetic Façades: Inventive Architecture, Design, Fabrication," presented by Christina Lanzl, David Bois, Kevin Smith, and Anne-Catrin Schultz;
"Kicking Carbon for Credits: LEED v4 Whole-building LCA," presented by Dirk Kestner, Kathrina Simonen, Leif Johnson, and Wolfgang Werner;
"Daylighting: The Old, the New, the Options, and the Mandates," presented by Don Vigneau;
"Cost-justifying Green Buildings to Skeptics," presented by Emma Stewart, Anthony Berhheim, and Jack Rizzo;
"From Today's Parking to Tomorrow's Sustainable Mobility," presented by Laura Longsworth, Paul Wessel, and Brian Shaw; and
"Climate-ready Cities: Planning for Long-term Preparedness," presented by Dan Zarrilli, Jeff Hebert, Phillip Kash, and Richard McGuinness.
"Greenbuild offers a forum for the green building community to unite, change lives, revolutionize business, and address pressing issues in the built environment," said Kate Hurst, USGBC's senior vice president of conference and events. "Important topics covered through this year's lineup include air quality, human health, energy and water use, indoor environmental quality, land development, materials selection, and reducing carbon dioxide (CO2) emissions, to name a few."
In addition to its educational sessions and workshops, the conference will feature keynote speeches, walking and bike tours, an exhibit hall, social events such as the Women in Green Power Breakfast and three summits:
Communities and Affordable Homes Summit, covering how resilience can allow for development of sustainable communities;
Waterbuild, discussing the relationship between water and green building; and
International Summit, providing a platform for leaders from various parts of the world to discuss how to drive sustainable innovation in cities.
Two new shows have also been added to the Greenbuild roster this year: Greenbuild India and Greenbuild China. For more information on the show or to register, visit the event's site.