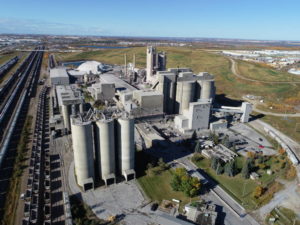 The Government of Canada will invest in the construction of a carbon capture utilization and storage facility (CCUS) in Edmonton, for the global cement company, Heidelberg Materials.
The full-scale project is expected to capture more than 1 million tonnes (1.1 million tons) of CO2 annually, as of 2026. Through its steadily growing portfolio of CCUS projects, the company aims to help solve the climate change crisis.
Heidelberg Materials and the federal government successfully completed a memorandum of understanding in support of the project to develop a global full-scale carbon capture and storage facility, to help promote sustainability in the cement industry.
The company will also set up an industrial-scale carbon capture cement plant in Brevik, Norway, in 2024. The CCUS facility will capture and store 50 per cent of the plant's annual emissions. Once operational, the Edmonton project will be one of the first full-scale, carbon-neutral cement plants and is anticipated to capture up to 95 per cent of the plant's total CO2 emissions.
"The Government of Canada's commitment is a great acknowledgment of our efforts and marks yet another key milestone in our decarbonization journey," says Dr. Dominik von Achten, chair of Heidelberg Materials's managing board. "Our North American sites, and the Edmonton CCUS facility in particular, play a vital role in achieving Heidelberg Materials's CO2 reduction commitment."