Global 3D printing competition kicks off with focus on affordable housing
by arslan_ahmed | September 6, 2023 4:10 pm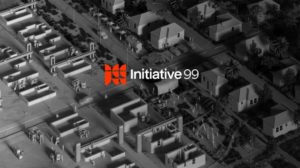 [1]Construction technology company, ICON, has opened submissions for Initiative 99, a global architecture competition for 3D-printed affordable housing that can be built under $99,000 (USD).
With a total prize purse of $1M (USD), ICON is committed to building a selection of the winning designs at multiple locations that will stand as a model for future affordable housing.
Architects from all over the world, including firms, individuals, and university students are encouraged to participate. To date, ICON has seen 57 different countries represented on the growing list of potential participants, illustrating a universal need to create a new, disruptive solution for affordable housing.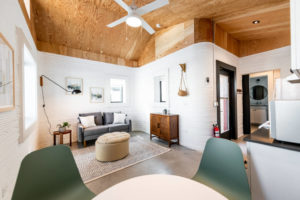 The Initiative 99 jury consists of an expert panel of architectural practitioners, academic leaders, policy makers, and non-profit organizations committed to realizing affordable housing solutions including:
Michelle Addington, architect and dean of architecture at University of Texas
Lucia Athens, chief sustainability officer, City of Austin
Michael Bell, professor and founding chair, Columbia Conference on Architecture, Engineering, and Materials at Columbia University
Shajay Bhooshan, associate director, Zaha Hadid Architects
Alejandra Guerrero, deputy director, CityLab and the department of architecture at UCLA
Brett Hagler, CEO and co-founder, New Story
Mariana Ibanez, chair and associate professor, UCLA Architecture and Urban Design
Bjarke Ingels, founder and creative director of Bjarke Ingels Group (BIG)
Christophe Lalande, leader, housing unit, UN-Habitat
Michael McDaniel, director of design, ICON
Marc Norman, associate dean of the Schack Institute of Real Estate at New York University (NYU)
Melodie Yashar, vice-president of building design and performance, ICON
"We need a moonshot for affordable housing, and I believe Initiative 99 will be the most important architectural competition in history," says Jason Ballard, ICON's co-founder and CEO. "The current affordable housing landscape seems to have been designed and built without taking beauty, esthetics, comfort, sustainability, and resiliency as serious requirements. It's time we attack this problem just as energetically as we've addressed other human challenges in the past."
Applications can be submitted here: https://bit.ly/initiative99[3]
Endnotes:
[Image]: https://www.constructioncanada.net/wp-content/uploads/2023/09/Initiative_99_banner_a.jpg
[Image]: https://www.constructioncanada.net/wp-content/uploads/2023/09/Example_Interior_3D-printed_Home_b.jpg
https://bit.ly/initiative99: https://bit.ly/initiative99
Source URL: https://www.constructioncanada.net/global-3d-printing-competition-kicks-off-with-focus-on-affordable-housing/
---