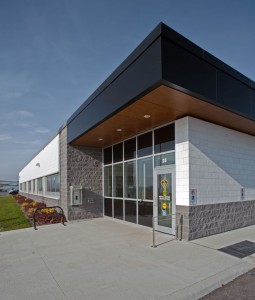 The Ontario General Contractors Association's (OGCA's) Ontario Builder Awards have been given for non-residential projects in the province.
This year, 48 submissions were received, which is an increase from the program's first time around in 2009. Award categories are based on annual construction volumes and are broken down into four categories:
Category 1: up to $5 million;
Category 2: $5 million to $25 million;
Category 3: $25 million to $75 million; and
Category 4: more than $75 million.
Eligible projects for this year's awards had to have been substantially completed between January 1, 2010 and November 30, 2012. In the future, the organization hopes to attract an increased number of entries.
"A lot of really excellent projects were submitted, varying from renovations to complete builds, from water treatment plants to museums, and from hospitals to parking structures," OGCA's Mary Wademan told Construction Canada Online. "The organization hopes to get more entries in the lower categories (1, 2, and 3) moving forward."
Projects were judged based on factors such as onsite safety, environmental impact, and owner satisfaction.  Winners include:
Bradanick Construction Services Inc. (Category 1, Common Roof project);
Timbro Design Build Contractors (Category 2, Welland Toyota Dealership and Welded Tube of Canada);
Remo General Contracting Ltd. (Category 3, Mount Pleasant Village Public School and Cultural Amenity Space); and
Bird Construction (Category 4, Ontario Provincial Police [OPP] modernization project).
Winners will be awarded April during OGCA's construction symposium in Collingwood.