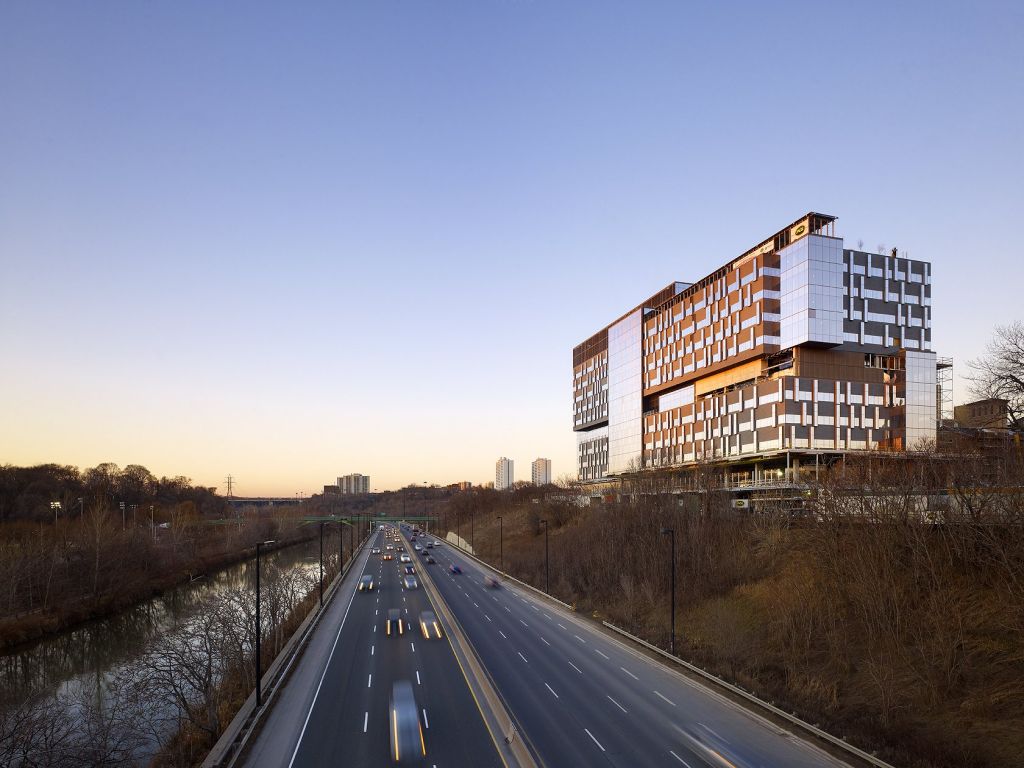 Toronto's new Bridgepoint Active Healthcare rehabilitation facility and hospital celebrated its grand opening last week.
The 464-bed, 63,174-m2 (680,000-sf), 10-storey facility was designed in collaboration by Stantec Architecture, KPMB Architects, HDR Architecture, and Diamond Schmitt Architects.
The project included the restoration of the city's historic Don Jail, where patients were previously housed. The redevelopment includes additional therapy space, in-ground pools, larger patient rooms with unobstructed views, and a vegetated roof accessible from upper-level floors.
The opening ceremony also marked the beginning of the second phase of development, which includes landscaping and pedestrian-friendly design elements to decrease the number of cars onsite.
Additionally, the facility is undergoing a Post Occupancy Evaluation (POE) to assess the effect of the architecture on the well-being of patients. The project was previously featured on Construction Canada Online as a case study.