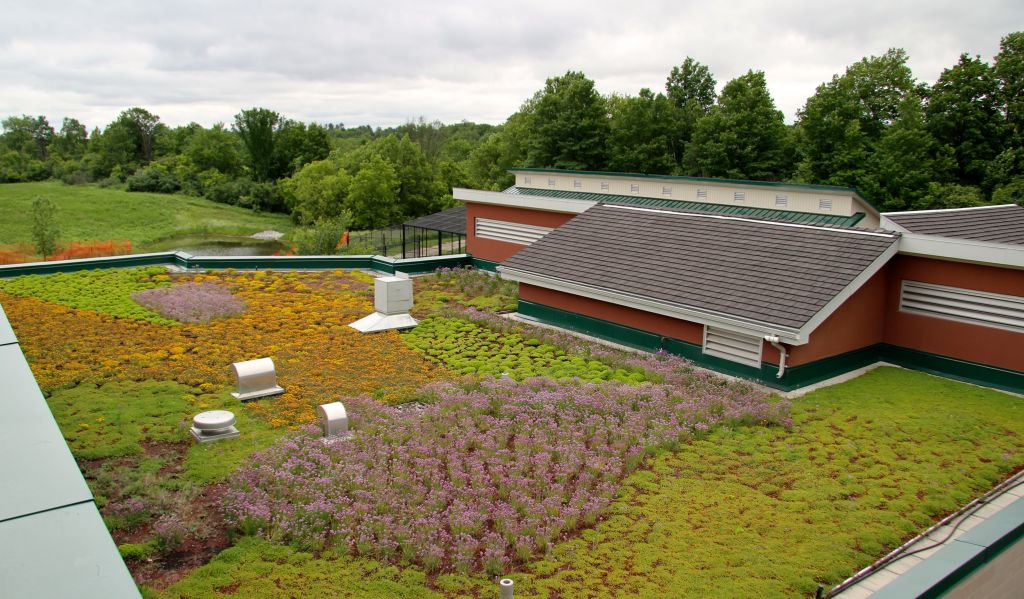 Already achieving Leadership in Energy and Environmental Design (LEED) Gold certification, the Earth Rangers Centre for Sustainable Technology (ERC) set its sights on earning an even tougher goal: LEED Platinum.
Last week, the Collaboration for a Sustainable Future event was held at the Toronto-area centre to educate attendees about new technology the design team and ERC partners are bringing to the facility. Integrated solutions are planned, including a system to dynamically shut down printers and monitor other information technology (IT) loads when the building is unoccupied, as well as increased bandwidth to allow for more responsive control of building systems and innovative video collaboration with members and stakeholders around the world. Guests of the event were taken on a tour of the building to see the new data centre and the facility's other sustainable technologies.
Located in Woodbridge, Ont., the ERC originally achieved LEED Gold for New Construction (NC) in 2006, and was then certified Platinum under LEED for Existing Buildings: Operations & Maintenance (EBOM) six years later, earning 92 of a possible 110 points. The facility is the headquarters to Earth Rangers, a non-profit organization dedicated to educating children and families about biodiversity loss and the importance of sustainability.
Constructed in 2004, the building employs various sustainable design features such as thermal mass, radiant heating and cooling, earth tube ventilation, onsite wastewater treatment, and a green roof.
Other innovative features incorporated into the initial design include:
 rainwater harvesting;
 extensive natural daylighting; and
 recycled rubber roof tiles.
The ERC was modelled to perform at 63 per cent below the National Energy Code of Canada for Buildings (NECB). However, actual consumption for the first year was almost 60 per cent better than the original goal; a year later, a 67 per cent achievement was recorded.
Once these results were achieved, there was a desire to include more energy-efficient features, targeting LEED Platinum, under the EBOM program, to result in increased exposure for the centre.
Before any new features were implemented, the first step was to perform an energy and water audit to see where savings were possible. The overall goals in place for the changes were to reduce consumption, convert fossil fuel-powered systems to their electricity-powered equivalents, and generate onsite renewable electricity.
New technology was introduced to extensively monitor energy usage throughout the building. Intelligent building hardware and software allows ERC staff to monitor more than 300 electric, thermal, and water usage points at intervals as short as 15 minutes. This allows key observations to be made to determine whether systems are functioning correctly in certain areas of the building, integrating disparate systems to making problem-solving more efficient; in many cases, it is performed autonomously.
"We are continuously incorporating new technology to remain at the leading edge for years to come," executive director Peter Kendall said at last week's event.
The data collected from this energy tracking has served as a basis for the energy efficiency upgrades throughout the building. It is able to monitor energy consumption, water use, thermal energy use, temperatures, humidity, and carbon dioxide (CO2) levels.
The next area targeted for change was the parking lot. A ground-source heat pump (GSHP) system comprising 44 wells beneath the lot, each 120 m (393 ft) deep, have reduced annual natural gas consumption by 90 per cent.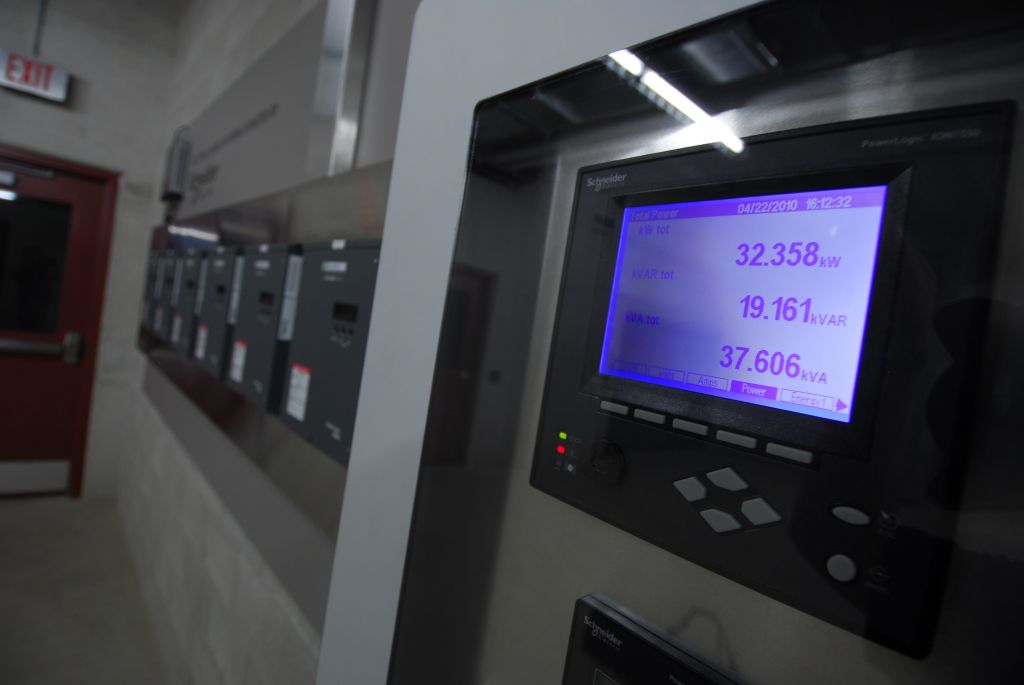 This installation has resulted in a reduction in energy usage to less than approximately 96.8 kWh/m2 (9 kWh/sf). Additionally, a 58-kW solar array installation is in place above the parking lot, and is able to generate 20 per cent of the centre's energy requirements.
Further, a bioswale was also installed in the parking lot for a stormwater runoff system. This method was specified because of the reduced cost of installation—a research partnership with the Toronto and Region Conservation Authority (TRCA) to compare this system's efficacy compared to permeable paving—and a greater potential for commercial building development adoption as it addresses some of the installation and maintenance issues of permeable paving.
Moving forward, the centre hopes to make further improvements to reduce its levels of energy consumption and employ new technology and efficient design elements.
"LEED Platinum certification of the Earth Rangers Centre shows we are serious about our commitment to sustainability," said Kendall. "But, we're not resting here—with a goal of net-zero energy and water consumption, we will continue to look for ways to conserve with our current systems and invest in new technologies."

Control the content you see on ConstructionCanada.net!
Learn More.