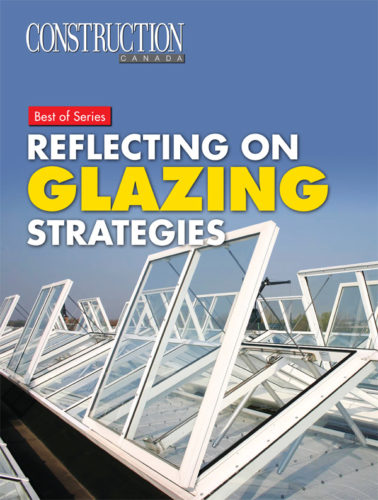 Construction Canada proudly continues its series of e-books with a new collection offering in-depth technical exploration and practical lessons learned related to the world of windows.
Available for free download, this five-part PDF collection is a curated sampling of some of the magazine's best features on glass and glazed assemblies, especially windows. This edition offers strategies and challenge-solving solutions related to sustainability, energy efficiency, and improving the indoor spaces of our built environment. Articles include:
enhancing the accessibility and operability of windows and hardware;
maximizing daylight potentials to meet building rating programs like the newest version of Leadership in Energy and Environmental Design (LEED);
understanding the advantages of high- and low-emissivity coated glass in multi-family projects;
getting the facts on rating and specifying the North American Fenestration Standard (NAFS); and
boosting facility comfort with natural and mechanical ventilation.
"Reflecting on Glazing Strategies" can be downloaded here.