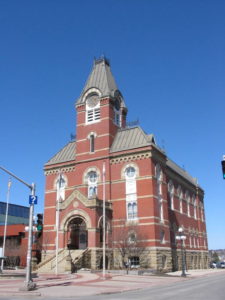 Despite the lack of public transportation access for potential tenants, councillors in Fredericton approved a proposed 147-unit apartment building in the city by voting in favour of a zoning amendment for its construction.
The proposed building is situated on Duncan Lane, between Golf Club Road to the north and Prospect Street to the south. Currently, there is no sidewalk on the street, and the nearest bus stop is on Rainsford Lane, requiring transit users to cross Prospect Street, a divided highway with a posted speed limit of 70 km/h (43.4 mph). Councillors Margo Sheppard and Cassandra LeBlanc also supported the motion to table the rezoning until a plan for transit is in place.
City staff acknowledged the current situation could change before the building is constructed, but three councillors expressed concerns it might not. They pushed for a motion to table the proposal until a later date, but it was ultimately defeated. Coun. Henri Mallet supported tabling the application, describing it as "premature" because there are no services in place yet for the needed housing. Coun. Mallet suggested the city lay out a budget for infrastructure and services in potential growth areas before approving large construction projects such as the one on Duncan Lane.
When the motion was defeated, the three councillors voted against the rezoning. Coun. Mallet suggested the city designate its capital to specific growth nodes, including around the proposed apartment building, and allocate the proper infrastructure while development is happening. The city's chief administrative officer, Stephen Hart, acknowledged the city could do a better job in designating its capital to specific growth areas, and said staff would present a revised long-term financial plan to council this fall, to set the stage for the next five to 10 years of capital allocation.