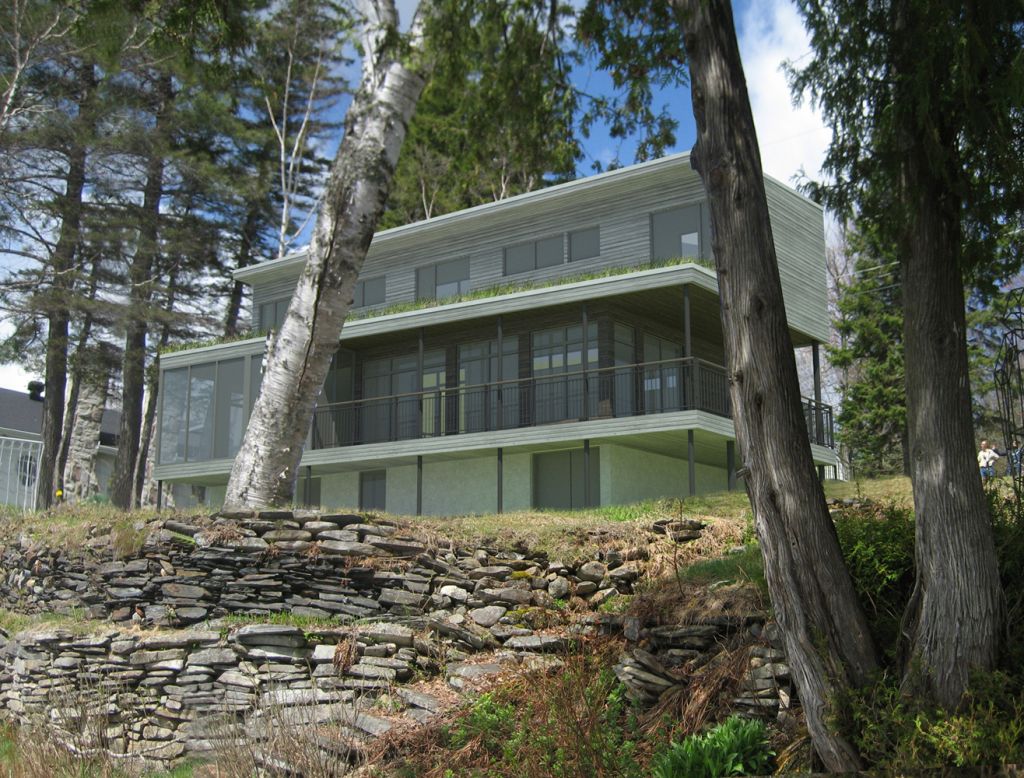 The first cross-laminated timber (CLT) house outside of British Columbia is being built in Lac-Etchemin, Que.
Along with entrepreneurs from the province's Montmagny region and Binderholz Gmbl from Austria, Tergos Architecture et Construction Ecologique is building the first single-family home designed with CLT panels.
Cross-laminated timber was chosen because the customers wanted wood inside the house. The CLT allows builders to insulate the outside of the home and leave the interior with its original finish without having to add new materials. The floors and walls are factory-prefabricated, cutting the onsite labour needed to erect the structure, and carbon dioxide (CO2) emissions are neutral. The material is also hygroscopic in nature and has excellent acoustic and thermal insulation.
Targeting Gold under the Canada Green Building Council's (CaGBC's) Leadership in Energy and Environmental Design (LEED) for Homes program, construction on the Lac-Etchemin House began last July with the concrete foundation walls and the preparation of the lot, and the house itself will be completely finished next month.
Only two other CLT construction initiatives preceded this one in Canada––both in British Columbia. The first is Whistler's Austria House, which housed the Austrian 2010 Winter Olympic Team, and the other is Dowling Residence, a private home in West Vancouver. For more on the technology, see the article in the March 2011 issue of Construction Canada.