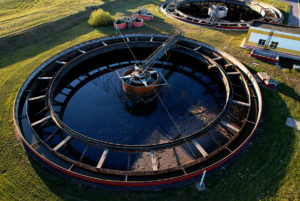 A $273 million renewal project by Graham-Aecon Joint Venture will deliver both new and retrofitted infrastructure to the Buffalo Pound Water Treatment Plant near Moose Jaw, Saskatchewan.
Tendered by the Buffalo Pound Water Treatment Corporation (BPWTC), the scope of work includes demolition, earthworks, structural fabrication, electrical, instrumentation work, and the construction of concrete foundations and commercial buildings.
The plant serves the cities of Regina and Moose Jaw, as well as SaskWater and Buffalo Pound Provincial Park. In total, it supplies water to more than 260,000 people.
The upgrades will modernize technology, improve residual water management practices, and increase the capacity of the facility. Construction is expected to start this summer and is expected to be completed in the second quarter of 2025.
"The Buffalo Pound Water Treatment Plant has been integral in providing reliable, safe, and high-quality water to surrounding communities for decades. This critical project will ensure the facility has the capacity to meet the needs of growing populations," says Jean-Louis Servranckx, president and CEO of Aecon Group Inc.