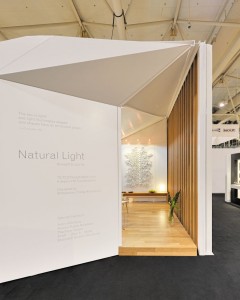 The Canada Council for the Arts (CCA) recently honoured two Toronto architecture firms for their demonstrated creativity and sustainability potential using new wood products.
Williamson Chong Architects was awarded the $50,000 Professional Prix de Rome for its proposal, "Living Wood." This grant will allow partners from the firm to carry out their proposed plan of visiting European and Asian countries to meet with wood manufacturers, designers, and researchers to discuss how they use the material in design.
The firm's Betsy Williamson toldConstruction Canada Online she is looking forward to learning more about how other countries use materials—such as cross-laminated timber (CLT)—more extensively than in Canada. Williamson thinks CLT adds another dimension to sustainable building, but its use in Canada is so new it has yet to be adapted into building codes or the language. She also believes using wood in certain types of construction is more sustainable and economical.
After bringing back international knowledge about positive CLT and wood uses, Williamson ideally hopes to incorporate the material into the firm's future projects.
"We want to elevate typical materials into something extraordinary," she said.
The second honour went to the Paul Raff Studio, which was presented with the $10,000 Ronald J. Thom Award for Early Design Achievement. This is distributed every two years to an emerging candidate demonstrating significant talent. It was given to the studio to recognize its building experiments in sustainable architecture. The firm's projects include residential, commercial, and cultural architecture, as well as media art and garden design.
Raff is known for incorporating low-cost local materials into his energy-efficient designs. These include the Treetop Villas in Phuket, Thailand, and the Cascade House in Toronto.
CCA's architecture program officer, Brigitte Desrochers, is conscious of the increasing use of wood as a building material in Canada, and the award winners' ability to recognize this.
"Wood is absolutely on the rise, and the young architects who apply to the Prix de Rome and Ronald J. Thom prizes are quite keen in experimenting with wood and including new wood products. They are also very invested in the use of passive solar heating and cooling, the reuse of existing structures, and housing," she told Construction Canada Online.