If a tie coat or bonding agent is required, the galvanized surface should be prepared in accordance with the recommendations provided in ASTM D6386, Standard Practice for Preparation of Zinc (Hot-dip Galvanized) Coated Iron and Steel Product and Hardware Surfaces for Painting. Depending on the initial surface condition of the galvanized coating (new or partially or fully weathered), ASTM D6386 describes different levels of cleaning required to improve the bond of a tie coat or bonding agent to the zinc surface.
ASTM D6386 also addresses a variety of post-galvanizing treatments and surface conditions that must be addressed prior to tie coat application. First, the galvanizer must be informed to avoid quenching or passivation of the parts after galvanizing. Although these post treatments assist the galvanizer in handling the parts at the plant, the result is often a surface, which is difficult to apply a top coat (read the 2015 publication "Duplex Systems: Painting Over Hot-Dip Galvanized Steel" by the AGA). Next, there are occasionally surface conditions present on hot-dip galvanized coatings which do not affect corrosion protection and are considered acceptable (e.g. roughness, runs, small inclusions, or bumps), but these same conditions negatively affect the adhesion and performance of tie coats (Figure 3). ASTM D6386 contains a list of these surface conditions that must be remedied or smoothed prior to cleaning the galvanized surface.
After surface smoothing, the galvanized surface must be roughened in accordance with the tie coat manufacturer's recommendations. ASTM D6386 lists various methods which can be used including:
sweep blasting;
surface grinding;
zinc-phosphate treatments;
wash primers; or
acrylic passivation.
However, sweep blasting in accordance with SSPC SP16, Brush-Off Blast Cleaning Non-Ferrous Metals, is the most common method of roughening the galvanized surface without damaging the coating. If the tie coat applicator is unfamiliar with preparing hot-dip galvanized surfaces, they may unintentionally use another abrasive blast cleaning standard intended for cleaning bare steel. If SSPC SP16 is not explicitly specified, over blasting may occur and result in peeling or excessive removal of the hot-dip galvanized coating (Figure 4) (consult the white paper "Corrosion Under Insulation" by MTI, published in 2012).
IFRMs require preparation and application methods similar to those used for conventional coating because they typically comprise an acrylic, vinyl, or epoxy primer coat directly applied to structural steel prior to application of intumescent paint layers and a sealer/top coat. Similar to the preparation of tie coats for SFRMs, IFRM tie coats should also be applied to a galvanized surface prepared in accordance with ASTM D6386.
After surface preparation of the galvanized surface has been performed, it is recommended to refer to the manufacturer's instructions regarding any application of bonding agents, metal lath, tie coats, subsequent fireproofing layers, or sealants comprising the overall fireproofing system. Additional application requirements will be outlined in the certifications directory listing from the recognized authority where the fireproofing system was evaluated and approved such as the Underwriters Laboratories (UL), Intertek, Factory Mutual (FM) Approvals, etc.
Conclusion
HDG is capable of providing building projects with long-term corrosion protection and extending the steel's life for a variety of passive fire-proofing systems. However, the key to unlocking these benefits is to ensure the galvanized surface is prepared suitably for the specific fire-resistive product and in accordance with the manufacturers' recommendations. With the added benefits of HDG, fireproofed structural building members can give rise to safe and corrosion-resistant building structure that will stand the test of time and be enjoyed for generations.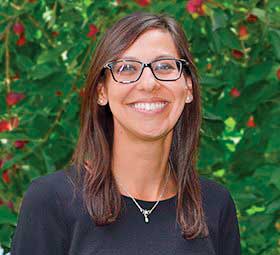 Alana Hochstein is the senior corrosion engineer for the American Galvanizers Association (AGA). Hochstein provides assistance to architects, engineers, fabricators, owners, and other specifiers regarding technical issues and the processing of hot-dip galvanized steel. She also manages AGA studies and research on performance, application, and processing of hot-dip galvanized steel. Hochstein can be reached via e-mail at ahochstein@galvanizeit.org.

Control the content you see on ConstructionCanada.net!
Learn More.