Labour intensive
The installation of concrete topping is also labour intensive. The cost of trucks to haul the concrete can be expensive and may require road permits for site access, potentially delaying work. Additionally, the need to access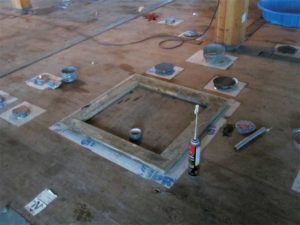 hard-to-reach floors in mid-rise, wood-framed structures without the use of a crane forces installers to spend time moving concrete in small quantities, and also increases the time required for levelling within each unit and the corridors.
Mitigating potential water damage
After the pouring process, the entire floor is inaccessible while the concrete dries. This logistical delay can cause scheduled trades people and time-sensitive work to wait. Drying of surrounding materials may also be required to mitigate potential water damage and moisture levels, thereby preventing the application of finishes. The combination of these delays can adversely impact the project's completion date.
Concrete cracks
Another risk is concrete cracks, which can make it difficult to achieve esthetically pleasing finished surfaces (Figure 3). There is the possibility of customer complaints and expensive repairs. Moisture control is critical for proper finishing and must be managed to minimize shrinkage, especially for wood buildings. Further, there are other opportunities for concrete cracks, such as applying the overlay topping incorrectly or too thick, and differential shrinkage forces.
Mitigating the risk of sound control problems
To mitigate the above risks, one option is to consider alternative assemblies that have already been tested for sound performance. These systems may avoid application delays, as well as speed up installation, minimize complications, cut airborne noise and flanking paths, and provide fire barriers, while meeting the
code requirements for those living above and below other units.
Of the 55 tests performed by NRC, 10 of the code-alternative examples in the report involve the use of noise-reducing gypsum board and fibreglass insulation in floors without a concrete topping.
Laminated gypsum board technology paired with a noise-reducing insulation addresses direct sound transmission as well as via flanking paths. The technology is engineered using two dense gypsum board layers with a weight of ~13.7 kg/m2 (2.8 psf) and an inner layer of viscoelastic polymer acting as a shock absorber to dampen board vibrations. This option performs well acoustically over an extended range of frequencies. This results in an improved living and working space for occupants.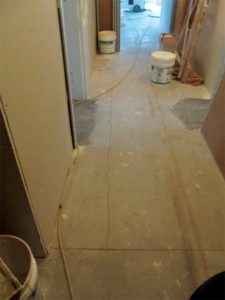 The NRC report also provides examples of how innovative drywall and insulation technology can effectively reduce noise pollution between units while adhering to NBC's ASTC requirements. Note some of the floors in the examples include bare subfloors, so the addition of floor finishes such as carpeting will in most cases increase the sound ratings.
Solving fire safety and sound control combination
It is also important to solve fire-safety requirements with tested assemblies in combination with sound control. With the construction of taller and taller wood buildings, fire safety and flanking sound paths through floor/ceiling assemblies have become critical (Fire and sound control solutions for wall assemblies for flanking were covered in the December 2017 issue of Construction Canada. To read, visit www.constructioncanada.net/fire-sound-control-safety-well-benefits-better-acoustics).
Floor system 2, as described in the NRC report, has a fire-resistance rating of one hour as per Underwriters Laboratories of Canada (CAN/ULC) S101, Standard Methods of Fire Endurance Tests of Building Construction and Materials (For more information, visit productspec.ul.com/document.php?id=BXUV.M535).
Example 52 of the NRC report was able to demonstrate how alternative code solutions with gypsum and insulation technology were able to achieve an ASTC rating of 50 or STC 50 in the absence of a concrete topping. The technologies used as well as the Type-C face layer provide a fire-rated floor without concrete.
All the examples in the NRC report are at least ASTC 47, the sound control requirement in NBC. Additional sound transmission solutions are included in NRC's research report RR-331, "Guide to Calculating Airborne Sound Transmission in Buildings."
Conclusion
Architects, builders, and developers of wood-framed structures can consider gypsum boards paired with noise-reducing insulation as a tested method demonstrating compliance to NBC and various provincial regulations in sound control. The tested assemblies reduce risks, prevent several problems caused by concrete toppings, and employ lightweight materials and less labour-intensive installation methods. Given many Canadians are settling in mid-rise multi-units, the NRC examples provide comfortable living space solutions.
The code changes leading to these innovations not only promote noise reduction within units, but also support safer and healthier living conditions. As a result, innovative technologies have made sound- and fire-proofing more efficient. As codes and regulations continue to evolve, the quality of innovation and products developed to adhere to these codes improve as well.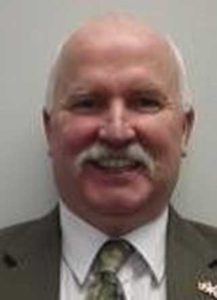 Robert Marshall, P Eng., BDS, LEED AP, is a building science manager for CertainTeed Saint-Gobain Canada. He has been appointed by the National Research Council (NRC) to the Standing Committee on Energy Efficiency in Buildings. Marshall can be reached via e-mail at robert.marshall@saint-gobain.com.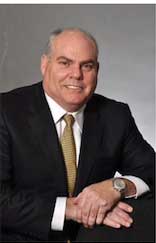 Robert Hartogsveld is the architectural solutions manager for CertainTeed Gypsum, Insulation and Ceilings Ontario. He may be reached at robert.hartogsveld@saint-gobain.com.

Control the content you see on ConstructionCanada.net!
Learn More.